46
« on: April 24, 2019, 11:17:30 AM »
As'salamu Alaikum Everyone,
https://www.youtube.com/watch?v=kLt72cojHNw&t=52s
www.answering-christianity.com/crucifixion_is_clearly_a_lie_history_channel.mp4
Crucifixion is a lie - 6 minutes "Jesus: His Life Mary Magdalene" History Channel documentary.
This clip clearly shows how Jesus never died on the cross. Even Pontius Pilate was surprised that he was taken down from the cross so quickly. And the Sign of Jonah Prophecy is another exaggerated absolute statement in the New Testament that is false:
Matthew 12:40:
"shall be buried deep in the heart of earth for 3 days and nights as Jonah was deep in the belly of the whale."
This Prophecy is a lie! Jesus laid on the floor, got healed, and got up and left. He was never inside any coffin nor ever got buried.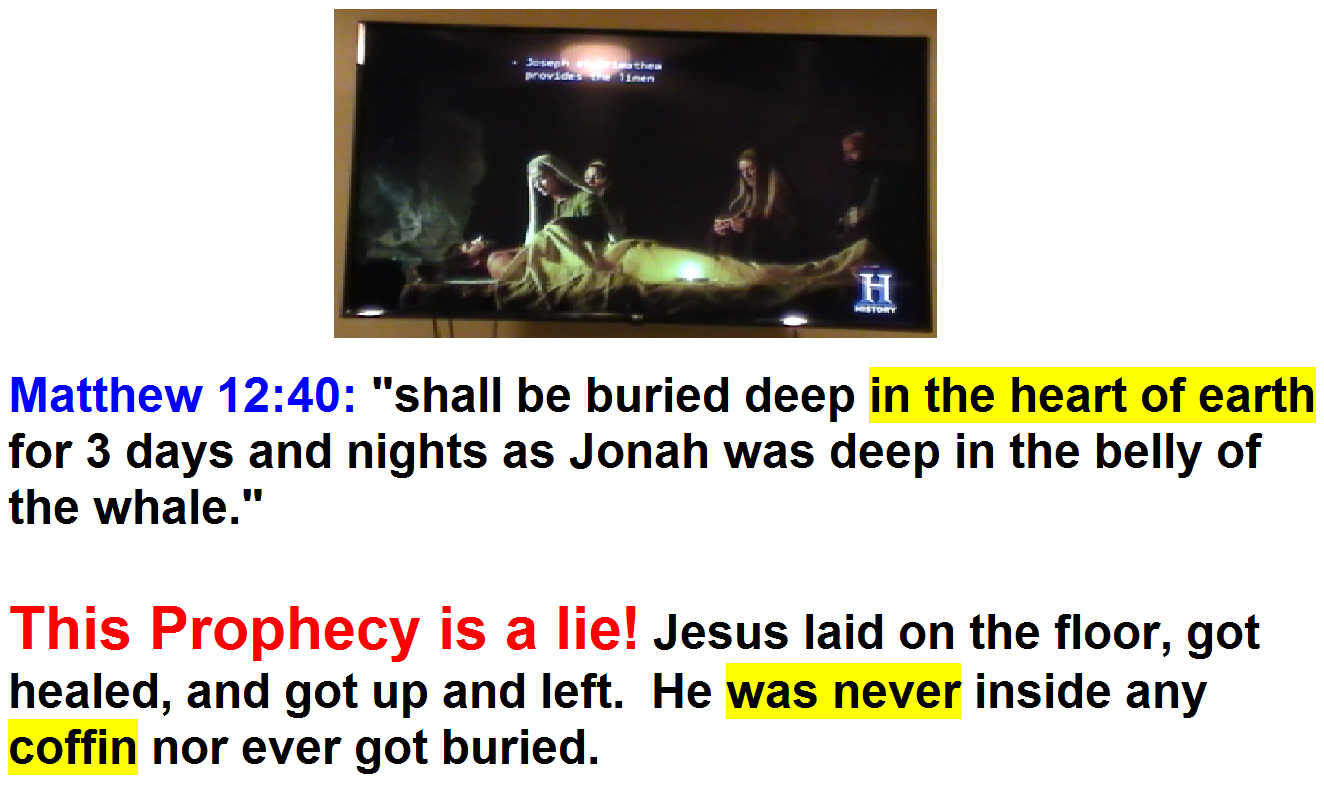 Take care,
Osama Abdallah