1
« on: August 14, 2020, 11:00:09 AM »
Bismillah IR Rahmaan ir Raheem
Assalaamu Alaikum to all viewers
ALL ABOUT KNOWLEDGE
WE seek refuge with ALLAH against the accursed devils ,;
Take note and SHARE TO OTHERS
From AN NAWAAWI 40 Hadith
post number 6 on HADITH 17
"Verily, Allah has prescribed excellence ... "
"And even a sheep, if you show mercy to it, Allah has mercy on you." The Prophet (peace be upon him) repeated it twice. 1 In another hadith, the Messenger of Allah (peace be upon him) said, "Whoever shows mercy, even while slaughtering a sparrow, Allah will have mercy on him on the Day ofResurrection."2
These are all aspects of slaughtering in the best manner possible, as ordered by the Prophet (peace be upon him) in this hadith.
The Mercy Found in Islamic Slaughtering
Al-Jumuah magazine reported that two professors, Professor Schultz and Hazim, "conducted an experiment to compare the Islamic slaughtering with the stunning required in the so-called humane slaughter." The results of their experiment were reported as follows:
Islamic Method: 1. During the first three seconds after
slaughtering, the EEG [electroencephalograph] did not record
any change, thus indicating that the animal did not feel any
pain during or immediately after the incision.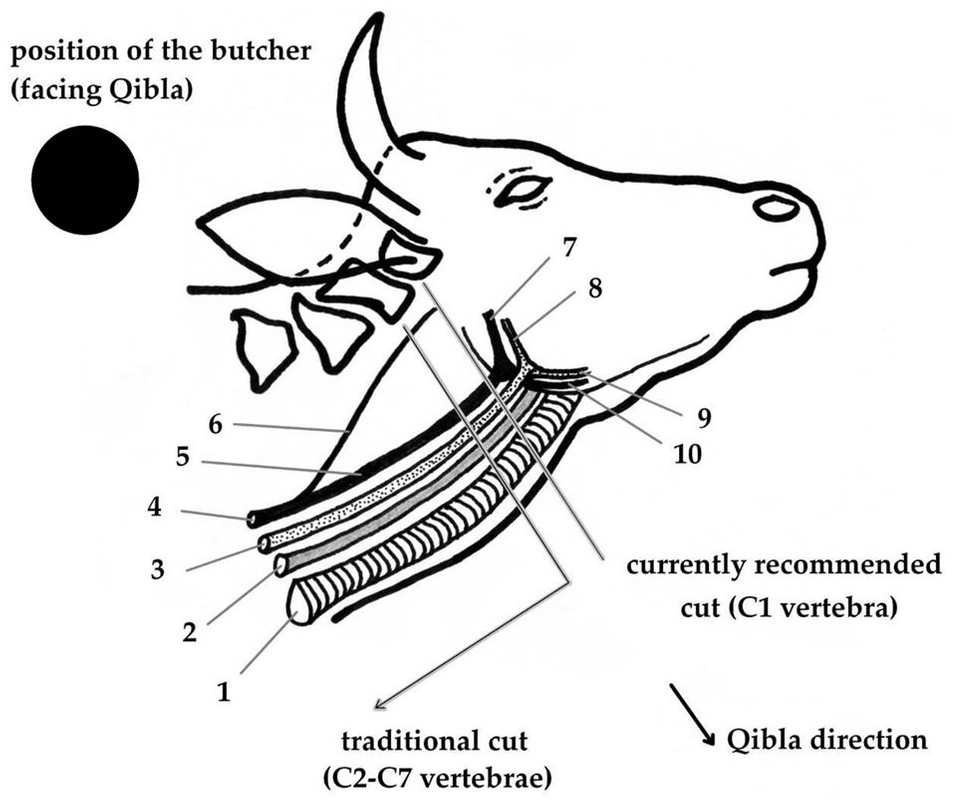 2. For the following three seconds, the EEG recorded a condition of deep sleep-unconsciousness. This is due to the large quantity of blood gushing out of the body.
3. After this total of six seconds, the EEG recorded zero level, showing no feeling of pain at all.
4. As the brain message (EEG) dropped to zero
level, the heart was still pounding and the body convulsing
vigorously (a reflex action of the spinal cord) driving
maximum blood out of the body.
Stunning: 1. The animals were apparently unconscious soon
after stunning but the EEG showed severe pain immediately
after stunning.
2. The heart of the stunned animal stopped beating earlier than the one slaughtered the Islamic way thus resulting in the retention of more blood in the meat.
The Significance of The Two Examples Mentioned in This Hadith
Al-Sanaani states that the Prophet (peace be upon him) stated the least imaginable examples that one would think of when thinking of ihsaan: even while killing an animal or a human one must exhibit ihsaan.
1 However, there may be a deeper reason as to why the Prophet (peace be upon him) explicitly mentioned these two examples.