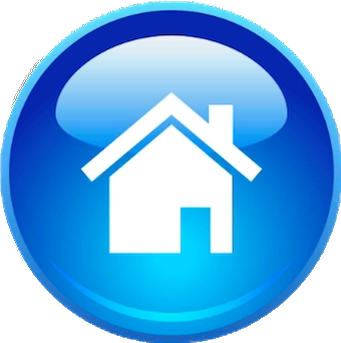 Quran's STUNNING Divine Miracles: [1]

Allah Almighty also promised in several Divine Prophecies that He will show the Glorious Quran's Miracles to mankind:

1- The root letters for "message" and all of its derivatives occur

513

times throughout the Glorious Quran. Yet, all Praise and Glory are due to Allah Almighty Alone, the Prophets' and Messengers' actual names (Muhammad, Moses, Noah, Abraham, Lot etc....) were also all mentioned 513 times in the Glorious Quran. The detailed breakdown of all of this is thoroughly listed here. This Miracle is covered in 100s (hundreds) of Noble Verses.


2- Allah Almighty said that Prophet Noah lived for

950

years. Yet, all Praise and Glory are due to Allah Almighty Alone, the entire Noble Surah (chapter Noah) is exactly written in

950

Letters. You can thoroughly see the accurate count in the scanned images.


Coincidence? See

1,000s of examples [1]. Quran's Stunning Numerical & Scientific Miracles.


Islam also thoroughly rejects as man-made lies the Trinity and Crucifixion [2]. Jesus was also thoroughly called

slave of GOD [1] in both the OT and NT.
What's new | A-Z | Discuss & Blog | Youtube

Paul Contradicts himself
Written by Abdullah Smith
Paul has been denounced by theologians and scholars throughout history, the hatred which he incited by his teachings against the Jewish Law, and the political support he gave to the Roman emperors, show how desperate he was to destroy the Nazarene sect, the followers of the early Jesus movement, known as The Way (Acts 9:2, 19:23) Paul's claim to being Pharisaic is lying of the highest order. Paul was a Gnostic by the style of his own literature! He persecuted the followers of Jesus to please the heart of Popea, but when he failed; he burst into rage, inventing "Christianity" by preaching against the Jewish Law and the doctrines. He produced Christianity for the sole purpose of converting Gentiles. In order to win Gentiles, he became like a Gentile, to win Jews, he became like a Jew. The verse reads:
Though I am free and belong to no man, I make myself a slave to everyone, to win as many as possible. To the Jews I became like a Jew, to win the Jews. To those under the law I became like one under the law (though I myself am not under the law), so as to win those under the law. To those not having the law I became like one not having the law (though I am not free from God's law but am under Christ's law), so as to win those not having the law. (1 Corinthians 9:19-21)
This Pauline deceptive tactic is vigorously being used today. In Africa, for example, the mosques are constructed to resemble churches, so Muslims are deceived into entering the church, believing that it's a mosque.
Building churches that look similar to mosques: Muslims were turned off from entering churches because they looked different, that also made them feel very uncomfortable with them. They also changed the internal structure of the church to look similar to a mosque; the people sit on the floor and in lines.
(Christian Missionaries Sweeping the Islamic World, Shiekh Salman Al-Odeh)
This is practical evidence that Christians follow Paul, not Jesus. The blatant deception to deceive unwary Muslims is directly inspired from 1 Corinthians 9:19-21.
Another example demonstrates how a Christian tries to imitate a fasting Muslim, trying to "win her" in accordance with Paul's teachings.
I decided to ask Sarah to my fellowship group. But she said no. She didn't think Christians would accept her. It was important to her that Christians respect her beliefs and get to know her as a person, instead of just dismissing her because she was a Muslim. I decided I would remain her friend and keep telling her about Jesus.
During the term, the Muslim Holy Month of Ramadan began. Sarah explained to me that it was their month of fasting. Suddenly it dawned on me: This was my opportunity to show Sarah I accepted her and really wanted her to know Christ.
"I'm fasting today," I told Sarah one morning about a week into the fasting period.
"Why?" she asked.
"I just want to fast with you," I answered.
She stared at me in disbelief. I've been told that Muslims often asked their friends to offer encouragement by fasting with them. But at our boarding school, no one wanted to give up their already meager share of food. Sarah had not even asked me. She thought since I was a Christian, I would have nothing to do with a Muslim tradition.
"Why are you fasting with me when you are a Christian?" Sarah asked me later. I told her I didn't think there was anything wrong with fasting, and I was only doing it to show her that I accepted her and respected her religion.
(Read the story at http://www.christianitytoday.com/cl/2000/001/8.54.html)
The Pagan roots of Christianity cannot be denied, Christians only fast because they want to "win Muslims". They don't fast because the Bible commands it.
Muslims are not encouraged to become deceived; they fast only to "win Muslims" is the sheer embodiment of Paul's teachings. Is there any greater evidence to show they follow Paul, the corrupter of the Gospel?
It was Thomas Jefferson who said: "Paul was the great Coryphaeus, and first corrupter of the Gospel of Jesus".
The Contradictions
(1)
Therefore no one will be declared righteous in his sight by observing the law; rather, through the law we become conscious of sin. (Romans 3:20)
Contradicted by:
For it is not those who hear the law who are righteous in God's sight, but it is those who obey the law who will be declared righteous. (Romans 2:13)
(2)
Carry each other's burdens, and in this way you will fulfill the law of Christ. (Galatians 6:2)
Contradicted by:
For each one should carry his own load. (Galatians 6:5)
(4)
For Christ died for sins once for all, the righteous for the unrighteous, to bring you to God. He was put to death in the body but made alive by the Spirit, (1 Peter 3:18)
Contradicted by:
The wicked is a ransom for the righteous, and the traitor for the upright. (Proverbs 21:18)
(5)
Marriage should be honored by all, and the marriage bed kept pure, for God will judge the adulterer and all the sexually immoral. (Hebrews 13:4)
Contradicted by:
But if you do marry, you have not sinned; and if a virgin marries, she has not sinned. But those who marry will face many troubles in this life, and I want to spare you this. (1 Corinthians 7:28)
(7)
No man hath seen God at any time. If we love one another, God dwelleth in us, and his love is perfected in us. (1 John 4:12)
Contradicted by:
I saw the LORD standing upon the altar: and he said, Smite the lintel of the door, that the posts may shake: and cut them in the head, all of them; and I will slay the last of them with the sword: he that fleeth of them shall not flee away, and he that escapeth of them shall not be delivered. (Amos 9:1)
(8)
If I covered my transgressions as Adam, by hiding mine iniquity in my bosom: (Job 31:33)
Contradicted by:
And Adam was not deceived, but the woman being deceived was in the transgression. (1Timothy 2:14)
* The verse says that Adam sinned, yet the New Testament says that Adam did not sin, but only Eve sinned.
According to Jesus, Paul was a hypocrite:
"Woe to you, teachers of the law and Pharisees,

you hypocrites

!

You shut the kingdom of heaven in men's faces. You yourselves do not enter, nor will you let those enter who are trying to. (Matthew 23:13)
Compared with:
Then Paul, knowing that some of them were Sadducees and the others Pharisees, called out in the Sanhedrin, "My brothers,
I am a Pharisee, the son of a Pharisee.
I stand on trial because of my hope in the resurrection of the dead." (Acts 23:6)
Paul wants people to be sinners!
I wish that all men were as I am.
But each man has his own gift from God; one has this gift, another has that. 1 Corinthians 7:6-7
Here is a trustworthy saying that deserves full acceptance: Christ Jesus came into the world to save sinners—
of whom I am the worst.
(1 Tim. 1:15)
Paul testifies there is nothing good in him:
More Contradictions
(1) Full God or Emptied God:
"Christ Jesus who, though existing in the form of God, did not consider his equality with God something to cling to, but emptied Himself as he took on the form of a slave" (Philippians 2:6)
Contradicted by:
"For in Him all the fullness of God was pleased to dwell (Colossians 1:19)
(2) God or Mediator or None:
"For there is one God and one mediator between God and men, the man Christ Jesus" (1 Timothy 2:5)
Contradicted by:
"But there is no call for an intermediary in case of one, and God is one" (Galatians 3:20)
(3) The Law Abolished or the Law Upheld:
"He brought the hostility to an end, by abolishing: the Law of commandments with its regulations" (Ephesians 2:14)
Contradicted by:
"Do we then overthrow the Law by this faith? By no means! On the contrary, we uphold the Law." (Romans 3:31)
(4) Righteousness; with the Law or without the Law:
"not a single human being will be made righteous in God's sight through observance of the Law" (Romans 3:20)
Contradicted by:
"For not the hearers of the Law are righteous before God but those who practice the Law will be pronounced righteous" (Romans 2:13)
(5) Salvation; by Confession or by Deeds:
"if you confess with your lips the Lord Jesus and believe in your heart that God raised him from the dead, you will be saved" (Romans 10:9)
Contradicted by:
"For he (God) will repay according to each one's deeds; to those who by patiently doing good seek for glory and honor and immortality, he will give eternal life" (Romans 2:6)
(Source: Roshan Enam, Follow Jesus or Follow Paul? p. 65-55)
(6)
He shakes the earth from its place and makes its pillars tremble. (Job 9:6)
Contradicted by:
He set the earth on its foundations; it can never be moved. (Psalms 104:5)
(7)
One generation passeth away, and another generation cometh:
but the earth abideth for ever.
(Ecclesiastes 1:4)
Contradicted by:
The earth is broken up, the earth is split asunder, the earth is thoroughly shaken. The earth reels like a drunkard, it sways like a hut in the wind; so heavy upon it is the guilt of its rebellion that it falls—never to rise again. (Isaiah 24:19-20)
(8)
Then Peter began to speak: "I now realize how true it is that God does not show favoritism but accepts men from every nation who fear him and do what is right. (Acts 10:34-35)
Contradicted by:
But you are a chosen race, a royal priesthood, a holy nation, a people for his own possession, that you may proclaim the excellencies of him who called you out of darkness into his marvelous light. (1 Peter 2:9)
Back to Contradictions and Errors in the Bible.
---

What's new | A-Z | Discuss & Blog | Youtube