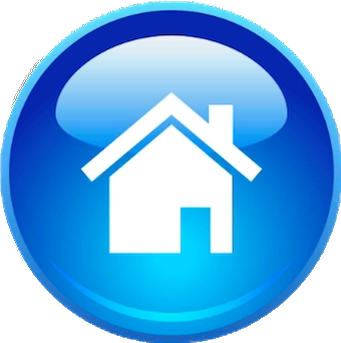 Quran's STUNNING Divine Miracles: [1]

Allah Almighty also promised in several Divine Prophecies that He will show the Glorious Quran's Miracles to mankind:

1- The root letters for "message" and all of its derivatives occur

513

times throughout the Glorious Quran. Yet, all Praise and Glory are due to Allah Almighty Alone, the Prophets' and Messengers' actual names (Muhammad, Moses, Noah, Abraham, Lot etc....) were also all mentioned 513 times in the Glorious Quran. The detailed breakdown of all of this is thoroughly listed here. This Miracle is covered in 100s (hundreds) of Noble Verses.


2- Allah Almighty said that Prophet Noah lived for

950

years. Yet, all Praise and Glory are due to Allah Almighty Alone, the entire Noble Surah (chapter Noah) is exactly written in

950

Letters. You can thoroughly see the accurate count in the scanned images.


Coincidence? See

1,000s of examples [1]. Quran's Stunning Numerical & Scientific Miracles.


Islam also thoroughly rejects as man-made lies the Trinity and Crucifixion [2]. Jesus was also thoroughly called

slave of GOD [1] in both the OT and NT.
What's new | A-Z | Discuss & Blog | Youtube

Brief Reply to Sam Shamoun's Article "Muhammad and Images"
Sam Shamoun's article could be located here http://www../Muhammad/Inconsistent/images.html
Sam's main argument is that there used to be statues and pictures that were permissible by God in the past and Prophet Muhammad (PBUH) came and said that whoever makes a statue would be asked on the day of judgment to bring it back to life and that the Prophet condemned pictures. Therefore, the Prophet is indirectly condemning the previous Prophets.
The simple answer to this is that God's law in the past did not prohibit it. God's laws changed and adapted over time. For example, the limiting of 4 wives per man was a law that came at Prophet Muhammad's time. During Prophet Joseph's time, bowing down in respect to someone was permissible (Surah 12:100), however it is not now.
Similarly, statues at the time of Prophet Solomon were permissible in the Shariah law of that time. (Tafsir Jalalayn, Source: online)
The main message of God's law which is that there is one God who deserves to be worshipped and obey the messenger who has been sent to you etc. has always been the same from the beginning of time. However, certain laws (halal and haram) have changed over time with each Prophet and were set accordingly to what was suitable for each time period because those laws were only meant for a short time period for a specific group of people. However, the last Law has been sent with Prophet Muhammad (PBUH) and is now binding on everyone. So when the Prophet said that those will be punished for making pictures and statues it was meant for his people and all the people that come after including us.
Sam Shamoun talked about the Prophet kissing the black stone, you can read up on it here.
Recommended Reading
http://63.175.194.25/index.php?ds=qa&lv=browse&QR=7222&dgn=3&
Back to Rebuttals, and exposing the lies of the Answering Islam team section.
Rebuttals to Sam Shamoun section.
Prophet Muhammad's (peace be upon him) section.
Islam and the Noble Quran - Questions and Answers.
Contradictions and History of Corruption in the Bible.
Bassam Zawadi's Rebuttals section.
---

What's new | A-Z | Discuss & Blog | Youtube