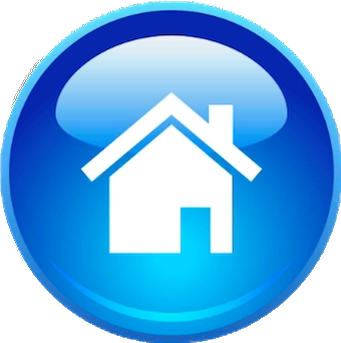 Quran's STUNNING Divine Miracles: [1]

Here are some examples from the 1000s of stunning Numerical and Scientific Miracles in the Glorious Quran. Allah Almighty also promised in several Divine Prophecies that He will show the Glorious Quran's Miracles to mankind:

1- The root letters for "message" and all of its derivatives occur

513

times throughout the Glorious Quran. Yet, all Praise and Glory are due to Allah Almighty Alone, the Prophets' and Messengers' actual names (Muhammad, Moses, Noah, Abraham, Lot etc....) were also all mentioned 513 times in the Glorious Quran. The detailed breakdown of all of this is thoroughly listed here. This Miracle is covered in 100s (hundreds) of Noble Verses.



2- Allah Almighty said that Prophet Noah lived for

950

years. Yet, all Praise and Glory are due to Allah Almighty Alone, the entire Noble Surah (chapter Noah) is exactly written in

950

Letters. You can thoroughly see the accurate count in the scanned images.



Coincidence? See

1,000s of examples [1].

Quran's Stunning Numerical & Scientific Miracles.


Islam also thoroughly rejects as man-made lies the Trinity and Crucifixion [2]. Jesus was also thoroughly called

slave of GOD in both the OT and NT.
What's new | A-Z | Discuss & Blog | Youtube

Here is what the author's main point, he stated:
"However, both Muslims and Christians agree that Moses and Aaron were sent to Israel and to the Egyptians with their message.

The Qur'an summarizes the section 25:35-39 in ayah 39 with the statement that all those mentioned were completely destroyed.

But neither Israel nor the people of Egypt were completely destroyed. It seems the writer of the Qur'an got carried a way with his doomsday warnings and made this point by far too strong when we look at history and to the people of Israel and the Egyptians. They have continued to exist from the time of Moses to this day. The Egyptians were not utterly destroyed."
Let us look at Noble Verses 25:35-39 "(Before this,) We sent Moses The Book, and appointed his brother Aaron with him as minister; and We command: "Go ye both, to the people who have rejected our Signs:" And those (people) We destroyed with utter destruction. And the people of Noah,- when they rejected the apostles, We drowned them, and We made them as a Sign for mankind; and We have prepared for (all) wrong-doers a grievous Penalty;- As also 'Ad and Thamud, and the Companions of the Rass, and many a generation between them. To each one We set forth Parables and examples; and each one We broke to utter annihilation (for their sins)."
The people whom Allah Almighty had destroyed with utter destruction from the Egyptians are Pharoah and his followers from the bad only. We all know that Egyptians still exist today. You did not have to mention that. Allah Almighty did not drown all of the Egyptians. He only led astray Pharoah and the bad from the Egyptians and made them chase Moses peace be upon him and his followers from the Jews and then drowned them all.
Read Noble Verse 10:87 "We inspired Moses and his brother with this Message: "Provide dwellings for your people in Egypt, make your dwellings into places of worship, and establish regular prayers: and give glad tidings to those who believe (from the Egyptians)!"
Noble Verse 10:87 clearly proves that there are people from the Egyptians who believed in Moses's message.
---

What's new | A-Z | Discuss & Blog | Youtube