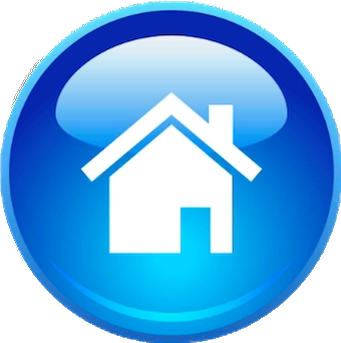 Quran's STUNNING Divine Miracles: [1]

Here are some examples from the 1000s of stunning Numerical and Scientific Miracles in the Glorious Quran. Allah Almighty also promised in several Divine Prophecies that He will show the Glorious Quran's Miracles to mankind:

1- The root letters for "message" and all of its derivatives occur

513

times throughout the Glorious Quran. Yet, all Praise and Glory are due to Allah Almighty Alone, the Prophets' and Messengers' actual names (Muhammad, Moses, Noah, Abraham, Lot etc....) were also all mentioned 513 times in the Glorious Quran. The detailed breakdown of all of this is thoroughly listed here. This Miracle is covered in 100s (hundreds) of Noble Verses.



2- Allah Almighty said that Prophet Noah lived for

950

years. Yet, all Praise and Glory are due to Allah Almighty Alone, the entire Noble Surah (chapter Noah) is exactly written in

950

Letters. You can thoroughly see the accurate count in the scanned images.



Coincidence? See

1,000s of examples [1].

Quran's Stunning Numerical & Scientific Miracles.


Islam also thoroughly rejects as man-made lies the Trinity and Crucifixion [2]. Jesus was also thoroughly called

slave of GOD in both the OT and NT.
What's new | A-Z | Discuss & Blog | Youtube

* Are angels protectors? "NO protector besides Allah" [2:107, 29:22]. But in Sura 41:31 the angels themselves say: "We are your protectors in this life and the Hereafter." And also in other suras is their role described as guarding [13:11, 50:17-18] and protecting [82:10].
(Note: This is the second of two places where he attempts to drive a wedge between the will of God and the will of his agents, the angels. In these two places he does not allow the angels to simply be the tools of God's will, rather, they are forced to be independent of God in their actions so that he can generate a "contradiction." However, at the end of this list he switches tracks making a complete 180 degree about face. In that one he needs to accept this basic fact in order to attempt to generate a third "contradiction.")
As seen in the above question of "who is responsible for death," God is ultimately responsible for all decrees, however, He sometimes performs His decrees directly through a direct command, such as to create something simply by commanding it to "BE!." At other times He uses his creation as tools to carry out His decrees, such as using the angels to guard those whom He chooses. This can be seen for example in Al-Anaam(6):61 where we are told that God protects mankind by sending "hafadhah," (or "protecting angels"). They can not undertake any action except through His will and command. This is similar to saying that the head of the secret service has sent five "agents" to protect the president. The head of the secret service might say "I am responsible for protecting the president." The agent's too will say "we are responsible for protecting the president." Yes, the agents are responsible for protecting the president, however, this is only true because the head of the secret service assigned this job to them. If he wished he could find a different way to protect the president, such as with an armored car, or even assign different agents to him. As seen in the reply to the author's first attempt in this regard, the Qur'an says the following regarding the will and actions of the angels: "And we (angels) descend not except by the command of your Lord. To Him belongs what is before us and what is behind us and [all] that is in-between that. And your Lord is never forgetful." Mariam(19):64. For more on this issue please read my comments on his first attempt in this regard.


Back to Responses to the so called "Contradictions" in the Noble Quran.
---

What's new | A-Z | Discuss & Blog | Youtube