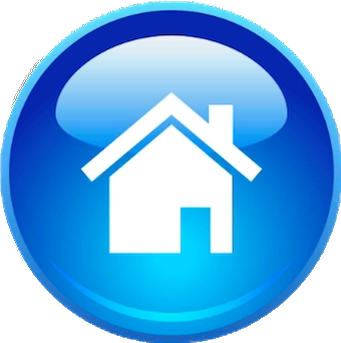 Quran's STUNNING Divine Miracles: [1]

Here are some examples from the 1000s of stunning Numerical and Scientific Miracles in the Glorious Quran. Allah Almighty also promised in several Divine Prophecies that He will show the Glorious Quran's Miracles to mankind:

1- The root letters for "message" and all of its derivatives occur

513

times throughout the Glorious Quran. Yet, all Praise and Glory are due to Allah Almighty Alone, the Prophets' and Messengers' actual names (Muhammad, Moses, Noah, Abraham, Lot etc....) were also all mentioned 513 times in the Glorious Quran. The detailed breakdown of all of this is thoroughly listed here. This Miracle is covered in 100s (hundreds) of Noble Verses.



2- Allah Almighty said that Prophet Noah lived for

950

years. Yet, all Praise and Glory are due to Allah Almighty Alone, the entire Noble Surah (chapter Noah) is exactly written in

950

Letters. You can thoroughly see the accurate count in the scanned images.



Coincidence? See

1,000s of examples [1].

Quran's Stunning Numerical & Scientific Miracles.


Islam also thoroughly rejects as man-made lies the Trinity and Crucifixion [2]. Jesus was also thoroughly called

slave of GOD in both the OT and NT.
What's new | A-Z | Discuss & Blog | Youtube

Anti-Islamic Claim: 47.One Creator or many? The Qur'an uses twice the phrase that Allah is "the best of creators" [23:14, 37:125]. What other creators are in mind? On the other hand, many verses make clear that Allah alone is "the creator of all things" [e.g. 39:62]. There is nothing left for others to be a creator of.
My Response: Let us look at Noble Verse 23:14 "Then We made the sperm into a clot of congealed blood; then of that clot We made a (foetus) lump; then we made out of that lump bones and clothed the bones with flesh; then we developed out of it another creature. So blessed be Allah, the best to create!"
Let us look at Noble Verse 37:125 "'Will ye call upon Baal and forsake the Best of Creators,'"
Let us look at Noble Verse 39:62 "Allah is the Creator of all things, and He is the Guardian and Disposer of all affairs."
There is no contradiction in the Noble Verses above.
In Noble Verses 23:14 and 37:125 above, Allah Almighty describes to us that no one in this universe can make a creation better than Allah Almighty's creation. Allah Almighty gave mankind the ability to create. We created cars, airplanes, computers, clothes, etc... In Noble Verse 39:62, tells us that Allah Almighty created everything in this world. When we create a car for instance, we use the metals that Allah Almighty created to create our car. So if it wasn't for Allah Almighty's creation of the metals, then we would not be able to create cars today.
Another point to remember is that, we can only create or be creaters when Allah Almighty wills for us to be creaters. Everything we do or wish to do happens with the permission of Allah Almighty; see 2:148, 2:213, 2:251, 2:253, 2:255, and many other verses were they talk about Allah Almighty's will controling everything in this world.
---

What's new | A-Z | Discuss & Blog | Youtube