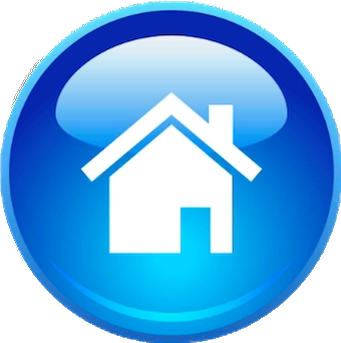 Quran's STUNNING Divine Miracles: [1]

Allah Almighty also promised in several Divine Prophecies that He will show the Glorious Quran's Miracles to mankind:

1- The root letters for "message" and all of its derivatives occur

513

times throughout the Glorious Quran. Yet, all Praise and Glory are due to Allah Almighty Alone, the Prophets' and Messengers' actual names (Muhammad, Moses, Noah, Abraham, Lot etc....) were also all mentioned 513 times in the Glorious Quran. The detailed breakdown of all of this is thoroughly listed here. This Miracle is covered in 100s (hundreds) of Noble Verses.


2- Allah Almighty said that Prophet Noah lived for

950

years. Yet, all Praise and Glory are due to Allah Almighty Alone, the entire Noble Surah (chapter Noah) is exactly written in

950

Letters. You can thoroughly see the accurate count in the scanned images.


Coincidence? See

1,000s of examples [1]. Quran's Stunning Numerical & Scientific Miracles.


Islam also thoroughly rejects as man-made lies the Trinity and Crucifixion [2]. Jesus was also thoroughly called

slave of GOD [1] in both the OT and NT.
What's new | A-Z | Discuss & Blog | Youtube

Response by Khalid to Newton's response 1
Asslam Alaikum
Newton in his attempt to answer brother Wail Ibrahim once again is showing his bankruptcy in Arabic grammar.
So he is saying, in a response to the so called error #1, and notice the "apple" example !!
You must compare apples with apples. If you want to make an analogy that fits the two verses in question with the same grammatical setting, your explanation should be something like this: "He hurriedly went to the market" or "He go to the market in a hurry" That is the kind of error we have in the the Qur'an.
And then he goes
You can try every trick in the book. But here again if we use your previous example of "He hurriedly went to the market" or "He go to the market in a hurry"
Using your method of reasoning we can say that he go to the market is not an error because we can insert "can" or "did" after the word "go" and thus the sentence becomes: "He CAN go to the market in a hurry" or "He DID go to the market in a hurry"
And his last line was:
And it is our argument that the Qur'an is no different from the pre-Islamic poetry when it comes to grammar. Both can have the same errors. Appealing to an error in the poetry of jaheliah does NOT correct an error in the Qur'an.
Dose this looks anything like comparing apple with an apple ? What dose this has to do with Arabic grammar?
You see the only thing Newton found himself able to discuss was the *ENGLISH* sentence brother Wail offered as an example. So why he wasn't able to discuss the real issue?
Newton in many *known* cases proved that he don't know any thing about the Arabic grammar, and his response to bro. Wail is one example of these cases. It is always advisable in any debate between educated people not to make an unstudied answer, and it would be *foolish* to insist on some claims one cannot support.
One reason for that is that the responses to these claims would be seen as offensive and insulting a thing Newton should avoid:)
So if Newton still insists on his claims about the so-called grammatical errors in the Quran, he should be ready to discuss the real issues and not the English linguistics.
I can't recall how many times he had been offered the chance to discuss the subject as an educated person but he always comes with irrelevant answers like the above. I don't know what the word *belief* means to Newton but if all of his beliefs are based on such weak grounds and not on solid information, then he should start questioning all of it.
---

What's new | A-Z | Discuss & Blog | Youtube