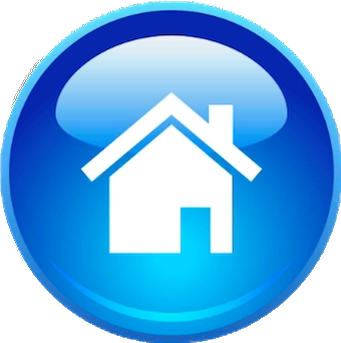 Quran's STUNNING Divine Miracles: [1]

Allah Almighty also promised in several Divine Prophecies that He will show the Glorious Quran's Miracles to mankind:

1- The root letters for "message" and all of its derivatives occur

513

times throughout the Glorious Quran. Yet, all Praise and Glory are due to Allah Almighty Alone, the Prophets' and Messengers' actual names (Muhammad, Moses, Noah, Abraham, Lot etc....) were also all mentioned 513 times in the Glorious Quran. The detailed breakdown of all of this is thoroughly listed here. This Miracle is covered in 100s (hundreds) of Noble Verses.


2- Allah Almighty said that Prophet Noah lived for

950

years. Yet, all Praise and Glory are due to Allah Almighty Alone, the entire Noble Surah (chapter Noah) is exactly written in

950

Letters. You can thoroughly see the accurate count in the scanned images.


Coincidence? See

1,000s of examples [1]. Quran's Stunning Numerical & Scientific Miracles.


Islam also thoroughly rejects as man-made lies the Trinity and Crucifixion [2]. Jesus was also thoroughly called

slave of GOD [1] in both the OT and NT.
                                                    By: Anonymous Muslim
Sick Stories of the Bible and Pagan Christians defending genocidal mayhem against women, children, and animals
First let us remember
Terrorism in Islam?! (click here)
Let's look at the real terrorism in the Bibles:

Pedophilia with 3-year old slave girls in the Bible!
Forcing 3-year old slave girls into sex during the Mosaic Law in the Bible! (click here)

Terror in the Bible by a number of Prophets! (click here)

Pregnant women will be ripped open! (click here)

The NT punishes children with death! (click here)

Terrorism: "kill all the boys and non-virgin women"!
Also under the Mosaic Law! (click here)

Another killing all men, women, children and animals by Moses! (click here)

Another taking all women and children as spoils of war by Moses! (click here)

Moses was a murderer before he became a Prophet! (click here)

Killing all of the "suckling infants" by the thousands by Saul! (click here)

Dashing little children against rocks in the book of Psalm!
Praising the dashing of little children against rocks as a form of revenge! (click here)

42 innocent children were killed using Wild Bears by Prophet Elisha!
Prophet Muhammad on the other hand loved children even those who threw stones at him in the city of Al-Ta'if. (click here)

Both equal: "Kill Righteous and the wicked"! (click here)

Maiming of the enemies' bodies under Moses' and David's Laws:
Cutting the hands and feet of the enemies in the Bible, and hanging their alive bodies on trees until they DIE. (click here)

David's Selective Murders!
David so carelessly killed an innocent man for only telling him news. (click here)

X-Rated Pornography in the Bible, by King Solomon!
Literally, women's vaginas and breasts taste like "wine", and brothers can "suck" their sisters' and lovers' privates! (click here)

Fathers' fingers into their daughters' vaginas!
Under the Mosaic Law, fathers were allowed to do "Digital Defloration" to their daughters. (click here)

Shutting the loud mouths of those who unjustly attack Islam, with Truth.
Next let us read an article from http://www../library/magazines/tsr/1993/1/1child93.html
Suffer, Little Children
Farrell Till
.............
How truly disgusting these bible fundamentalists are in SUPPORTING the genocide of men, women, children, infants, and animals.  Innocent Infants couldn't have committed any harm and why kill the animals what did they do!
In the Laws of Jihad, we Muslims are commanded NOT to kill any innocents, NOT to kill women and children, and CERTAINLY NOT to kill INNOCENT ANIMALS! 
Check out: https://www.answering-christianity.com/muslim1/another_bible_myth.htm
Rebuttals, and exposing the lies of the Answering Islam team section.
Islam and the Noble Quran: Questions and Answers.
The Scientific Miracles in the Noble Quran.
Contradictions and History of Corruption in the Bible.
Anonymous Muslim 's Rebuttals section.
---

What's new | A-Z | Discuss & Blog | Youtube