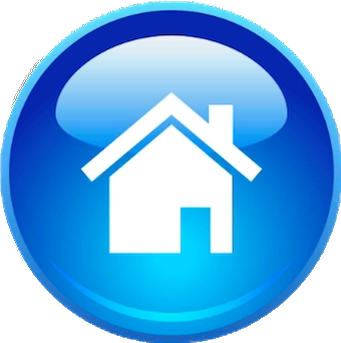 What's new | A-Z | Discuss & Blog | Youtube |

Biblical Difficulty: Was Noah A Sinless Man?
Certain verses in the Old Testament describe Noah as being a perfect and righteous person before God during his generation...
Genesis 6:9
This is the account of Noah. Noah was a righteous man, blameless (tamiym) among the people of his time, and he walked with God.
The word tamiym could mean...
1) complete, whole, entire, sound
a) complete, whole, entire
b) whole, sound, healthful
c) complete, entire (of time)
d) sound, wholesome, unimpaired, innocent, having integrity
e) what is complete or entirely in accord with truth and fact (neuter adj/subst)
Source: http://www.blueletterbible.org/tmp_dir/words/8/1145210220-9425.html

We can see that there were people who were considered perfect. We can also see that this word is used to describe the perfection of God's works...
Deuteronomy 32:4
He is the Rock, his works are perfect (tamiym), and all his ways are just. A faithful God who does no wrong,
upright and just is he.
Genesis 7:1
The LORD then said to Noah, "Go into the ark, you and your whole family, because I have found you righteous (tsaddiyq) in this generation.
The word tsaddiyq could mean...
1) just, lawful, righteous
a) just, righteous (in government)
b) just, right (in one's cause)
c) just, righteous (in conduct and character)
d) righteous (as justified and vindicated by God)
e) right, correct, lawful
Source: http://www.blueletterbible.org/tmp_dir/words/6/1147272308-5152.html
So the Bible portrays Noah as such a great man during his time. He is supposed to be complete and righteous in character. However, can one still think this when they read the following passage?...
Genesis 9:20-25
20 Noah, a man of the soil, proceeded to plant a vineyard. 21 When he drank some of its wine, he became drunk and lay uncovered inside his tent. 22 Ham, the father of Canaan, saw his father's nakedness and told his two brothers outside. 23 But Shem and Japheth took a garment and laid it across their shoulders; then they walked in backward and covered their father's nakedness. Their faces were turned the other way so that they would not see their father's nakedness. 24 When Noah awoke from his wine and found out what his youngest son had done to him, 25 he said, "Cursed be Canaan! The lowest of slaves will he be to his brothers."
How can the Bible say that Noah was a righteous and blameless person before the Lord during his generation when he goes around getting drunk and lying naked in his drunkenness? Either those verses about Noah being blameless are incorrect or the Bible simply has no problem with people getting drunk and lying naked in public.
Back to My Rebuttals, and exposing the lies of the Answering Islam team section.
Incoherence and Incompleteness in the Bible.
Islam and the Noble Quran - Questions and Answers.
Contradictions and History of Corruption in the Bible.
Questions about Jesus that trinitarian Christians don't have logical answers for.
What parts of the Bible do Muslims (Isaiah 56:5: the future believers' name. Sons and daughters titles will be "no more") believe are closest to the Truth? and Why?
"Allah" was GOD Almighty's original Name in the Bible according to the Hebrew and Aramaic sources.
Scientific Miracles in Islam and the Noble Quran.
Most of the Bible's books and gospels were written by mysterious people!
Jesus mentioned Muhammad by the name in the Bible.
Did Isaiah 53 really prophesies about the crucifixion of Jesus? It supports Islam's claims about Jesus peace be upon him never died on the cross. I also addressed John 19:36-37 from the Bible and proved that Jesus never got crucified, since GOD Almighty promised that he will protect Jesus' body and not let even a single bone be broken. My question to all Christians is: How in the world is it possible for the feet to get nailed on the cross without any penetration to the bones by the nails, hence breaking part of the feet's bones?! I also added refutations to Exodus 12:46, Numbers 9:12, Zechariah 12:10 and Psalm 34:20, which supposedly prove the Christians' belief about Jesus crucifixion. I proved that this dogma has no truth what so ever and exposed the wrong Trinitarian English translation of Zechariah 12:10.
---

What's new | A-Z | Discuss & Blog | Youtube