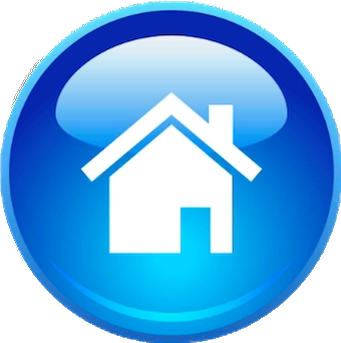 Quran's STUNNING Divine Miracles: [1]

Allah Almighty also promised in several Divine Prophecies that He will show the Glorious Quran's Miracles to mankind:

1- The root letters for "message" and all of its derivatives occur

513

times throughout the Glorious Quran. Yet, all Praise and Glory are due to Allah Almighty Alone, the Prophets' and Messengers' actual names (Muhammad, Moses, Noah, Abraham, Lot etc....) were also all mentioned 513 times in the Glorious Quran. The detailed breakdown of all of this is thoroughly listed here. This Miracle is covered in 100s (hundreds) of Noble Verses.


2- Allah Almighty said that Prophet Noah lived for

950

years. Yet, all Praise and Glory are due to Allah Almighty Alone, the entire Noble Surah (chapter Noah) is exactly written in

950

Letters. You can thoroughly see the accurate count in the scanned images.


Coincidence? See

1,000s of examples [1]. Quran's Stunning Numerical & Scientific Miracles.


Islam also thoroughly rejects as man-made lies the Trinity and Crucifixion [2]. Jesus was also thoroughly called

slave of GOD [1] in both the OT and NT.
What's new | A-Z | Discuss & Blog | Youtube

Biblical Difficulty: Was Solomon Really Wiser Than Any Man?
It says in the Bible that God gave Solomon great wisdom and that Solomon was wiser than any man...
1 Kings 4:29-31
29 God gave Solomon wisdom and very great insight, and a breadth of understanding as measureless as the sand on the seashore. 30 Solomon's wisdom was greater than the wisdom of all the men of the East, and greater than all the wisdom of Egypt. 31 He was wiser than any other man, including Ethan the Ezrahite—wiser than Heman, Calcol and Darda, the sons of Mahol. And his fame spread to all the surrounding nations.
However, how could the "wisest man" make such a stupid mistake and marry wives from pagan families that ended up luring him into paganism?...
1 Kings 11:4-5
4 As Solomon grew old, his wives turned his heart after other gods, and his heart was not fully devoted to the LORD his God, as the heart of David his father had been. 5 He followed Ashtoreth the goddess of the Sidonians, and Molech the detestable god of the Ammonites. 6 So Solomon did evil in the eyes of the LORD; he did not follow the LORD completely, as David his father had done.
How can king Solomon, the "wisest man" make such a stupid mistake by breaking one of God's commands for kings, which was not to take many wives?...
Deuteronomy 17:16-20
The King
14 When you enter the land the LORD your God is giving you and have taken possession of it and settled in it, and you say, "Let us set a king over us like all the nations around us," 15 be sure to appoint over you the king the LORD your God chooses. He must be from among your own brothers. Do not place a foreigner over you, one who is not a brother Israelite. 16 The king, moreover, must not acquire great numbers of horses for himself or make the people return to Egypt to get more of them, for the LORD has told you, "You are not to go back that way again." 17 He must not take many wives, or his heart will be led astray. He must not accumulate large amounts of silver and gold.
18 When he takes the throne of his kingdom, he is to write for himself on a scroll a copy of this law, taken from that of the priests, who are Levites. 19 It is to be with him, and he is to read it all the days of his life so that he may learn to revere the LORD his God and follow carefully all the words of this law and these decrees 20 and not consider himself better than his brothers and turn from the law to the right or to the left. Then he and his descendants will reign a long time over his kingdom in Israel.
Truly there is nothing wise about the Solomon portrayed in the Bible. Contrast this with the image of Solomon in the glorious Quran...
Quran says:
Surah 2:102
And follow that which the devils falsely related against the kingdom of Solomon. Solomon disbelieved not; but the devils disbelieved, teaching mankind magic and that which was revealed to the two angels in Babel, Harut and Marut. Nor did they (the two angels) teach it to anyone till they had said: We are only a temptation, therefore disbelieve not (in the guidance of Allah). And from these two (angles) people learn that by which they cause division between man and wife; but they injure thereby no-one save by Allah's leave. And they learn that which harmeth them and profiteth them not. And surely they do know that he who trafficketh therein will have no (happy) portion in the Hereafter; and surely evil is the price for which they sell their souls, if they but knew.
Surah 38:30
And We bestowed on David, Solomon. How excellent a slave! Lo! he was ever turning in repentance (toward Allah).
Surah 27:15
And We verily gave knowledge unto David and Solomon, and they said: Praise be to Allah, Who hath preferred us above many of His believing slaves!
Back to My Rebuttals, and exposing the lies of the Answering Islam team section.
Incoherence and Incompleteness in the Bible.
Islam and the Noble Quran - Questions and Answers.
Contradictions and History of Corruption in the Bible.
Questions about Jesus that trinitarian Christians don't have logical answers for.
What parts of the Bible do Muslims believe are closest to the Truth? and Why?
"Allah" was GOD Almighty's original Name in the Bible according to the Hebrew and Aramaic sources.
Scientific Miracles in Islam and the Noble Quran.
Most of the Bible's books and gospels were written by mysterious people!
Jesus mentioned Muhammad by the name in the Bible.
Did Isaiah 53 really prophesies about the crucifixion of Jesus? It supports Islam's claims about Jesus peace be upon him never died on the cross. I also addressed John 19:36-37 from the Bible and proved that Jesus never got crucified, since GOD Almighty promised that he will protect Jesus' body and not let even a single bone be broken. My question to all Christians is: How in the world is it possible for the feet to get nailed on the cross without any penetration to the bones by the nails, hence breaking part of the feet's bones?! I also added refutations to Exodus 12:46, Numbers 9:12, Zechariah 12:10 and Psalm 34:20, which supposedly prove the Christians' belief about Jesus crucifixion. I proved that this dogma has no truth what so ever and exposed the wrong Trinitarian English translation of Zechariah 12:10.
---

What's new | A-Z | Discuss & Blog | Youtube