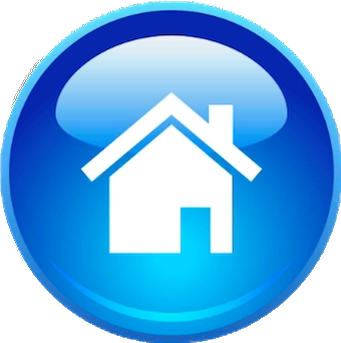 Quran's STUNNING Divine Miracles: [1]

Allah Almighty also promised in several Divine Prophecies that He will show the Glorious Quran's Miracles to mankind:

1- The root letters for "message" and all of its derivatives occur

513

times throughout the Glorious Quran. Yet, all Praise and Glory are due to Allah Almighty Alone, the Prophets' and Messengers' actual names (Muhammad, Moses, Noah, Abraham, Lot etc....) were also all mentioned 513 times in the Glorious Quran. The detailed breakdown of all of this is thoroughly listed here. This Miracle is covered in 100s (hundreds) of Noble Verses.


2- Allah Almighty said that Prophet Noah lived for

950

years. Yet, all Praise and Glory are due to Allah Almighty Alone, the entire Noble Surah (chapter Noah) is exactly written in

950

Letters. You can thoroughly see the accurate count in the scanned images.


Coincidence? See

1,000s of examples [1]. Quran's Stunning Numerical & Scientific Miracles.


Islam also thoroughly rejects as man-made lies the Trinity and Crucifixion [2]. Jesus was also thoroughly called

slave of GOD [1] in both the OT and NT.
What's new | A-Z | Discuss & Blog | Youtube

Response to
Ayesha
Ahmed
I came across this article on the silly hate-filled site of

faithfreedom

. They have an update almost regularly. Most of the articles are mainly ridiculing Islam & Muslims. They always show up how childish they are. I am responding to this silly article just to show how ridiculous Ali

Sina

and his clowns are. Even on their forums they ridicule Islam & Muslims and come up with nicks like "

Halal

Pork" etc. Let me once again show their childish behavior.
Note the title "How to debate and frustrate infidels"
You can find this pathetic article here.
Faithfreedom

Writes:
Dear brothers and sisters in

islam

:

We live in

kuffar

country and daily we have to face the infidels who criticize

islam

and our prophet, and who want to debate us. In an Islamic country if some one did that all we have to do is to announce loudly what he said and the rest is taken care of by an angry mob. The critic is lynched in no time. End of the story. However here we don't have that luxury as yet.

Inshallah

in

forseeble

future after we grow by conversions of morons and criminals in prisons, legal and illegal immigration and procreation we will

,inshallah

, become a majority and will not have to face this problem on daily basis. However, for the time being following is an approach all

muslim

brothers and sisters can use when faced with such a pest.

Jazakallah

Khair

.

Inshallah

the vermin will steer clear of you in future.
My Response:
Just see how she starts.

Ridiculing Islam and Muslims.

Note the point here
Inshallah

in

forseeble

future after we grow by conversions of morons and criminals in prisons,
This supposed apostate is trying to tell us that only criminals and morons convert to Islam. I say supposed because anyone can write a false testimony on the silly site. Brother also exposed one of them.
Anyone who converts to Islam is a criminal he is a moron. I want to know from

Ayesha

Ahmed that even the world famous personalities who embrace Islam are criminals and morons??

 

Is Muhammad

Yusuf

,

a Pakistani Cricket a moron and a criminal? Is boxer Muhammad Ali a moron and a criminal?
The Question arises

Why

do prisoners accept Islam?

So that they can learn more on terrorism?

They are already criminals and terrorists may be. They don't need to learn any new type of

thuggishness

. Most of the people embracing Islam are NOT prisoners. According to Guinness world records 12.8 million MORE people converted to Islam than Christianity in a span of 10 years 1990-2000. Were all these people who embraced Islam morons and criminals?

Hmmmmm

….
Lets continue with this silly article
1. A popular question is "why

islam

calls for death of Islamic critics and apostates". Insist that their info is false. Quote

aya

"to you your religion and to me my religion".
Yes, Muslims don't go around debating people. Muslims as a whole, we don't do

Dawah

(invite people to Islam).

 

We have forgotten our duty. Many of us simply practice our own religion and don't bother others.

The replies regarding the critics and apostates.
Regarding apostasy.
There is no hard and fast rule that an apostate should be put to death. Sheikh

Yusuf

Estes (Former Christian preacher) has written a beautiful article on this subject.
Ali

Sina

too I believe respects Sheikh

Yusuf

Estes. As his site is the one among the few Islamic sites which he has put on his site, which gives the right picture of Islam
Regarding critics and those who insult Islam and our beloved Prophet Muhammad (

pbuh

).
The

Quran

says:
"The punishment of those who wage war against God and His Apostle, and strive with might and main for mischief through the land is: execution, or crucifixion, or the cutting off of hands and feet from opposite sides, or exile from the land: that is their disgrace in this world, and a heavy punishment is theirs in the Hereafter;"
(

Quran

5:33)
The non-Muslims may say

its

barbaric. But I ask a question. What if I enter your house and insult your mother and sister? Will you let me go free? The answer is

NO !!

The reason is because we love our mother and sister. We Muslims love Islam and our Prophet (

pbuh

) more than we love our parents and our family members. Suppose in India or some other country. I burn the flag of that country in that country and start throwing insults and foul words on that country. Will the people let me go free?? At least they

wont

let me go free in India, or in any other country if the people of that country are really patriotic. And the punishment for such people is death in ALL Semitic religions. Consider this from the Bible.
"And he that

blasphemeth

the name of the LORD, he shall surely be put to death, and all the congregation shall certainly stone him: as well the stranger, as he that is born in the land, when he

blasphemeth

the name of the LORD, shall be put to death."
(Leviticus 24:16)
In Islam there are 4 punishments to choose from
<![if !supportLists]>1.

<![endif]>Exile
<![if !supportLists]>2.

<![endif]>Execution
<![if !supportLists]>3.

<![endif]>Crucifixion
<![if !supportLists]>4.

<![endif]>Chopping opposite limbs
Where as in other religions its only death.
Faithfreedom

Writes:
2. To answer "Islam spread with sword", say that it is a big lie spread by the

jews

and

hindus

and that

quran

clearly says

" there

is no compulsion in religion".
My Response:
If this is True

.

Since

its

not really the subject here. Today Islam is the fastest growing religion in USA,

In

Europe according to non-Muslim sources like Reader's Digest

Almanic

Year book, Guinness World Records, CNN etc. I want to know which Muslim is forcing these people to convert at the point of the

sword?

Which Muslim forced Sheikh

Yusuf

Estes to embrace Islam? On

Answeringchristianity

out of 12 authors 50%

i.e

6 of them are revert Muslims. Which Muslim has converted them at the point of the sword? It is the sword of intellect. The

Quran

says
"

Invite (all) to the Way of thy Lord with wisdom and beautiful preaching; and argue with them in ways that are best and most gracious: for thy Lord

knoweth

best, who have strayed from His Path, and who receive guidance." (

Quran

16:125)
Faithfreedom

Writes:
3. If some one quotes violent

ayas

from Koran, accuse him of quoting

ayas

in bits and pieces and cherry

picking .



4. If he then quotes full

ayas

and

ayas

before and after, than insist that the translation is wrong.

5. If he brings ten different translations than say correct meanings can be understood only by reading

Quran

in Arabic.

6. If he happens to be well versed in Arabic language than insist that those

ayas

don't mean what they appear to mean as they have allegorical meanings.

7. If he is adamant, than say you cannot understand those

ayas

and

it's

context without reading

hadith

and

sira

.
My Response:
The most important point, which the Muslim learned people raise against this false Propaganda, is the context of these verses.

Ayesha

Ahmed, The supposed apostate fails to mention this. Not because she is unaware. All these violent verses, commanding to kill are in the context of battlefield. Many people also quote bits and pieces and many of them do mistranslate them. Many verses which talk about fighting and killing, the next verse immediately says that if the enemy inclines towards peace you too incline for peace. Read this article of mine in which I have touched few verses like 9:5

,8:61

, 2:191 etc which are very often quoted out of context.
Read my response to Ali

Sina's

argument on difference between the verses revealed in Mecca and Medina.
Faithfreedom

Writes:
8.. If he shows up with the

hadiths

and

siras

in hand and quotes the context of the violent

ayas

by referring to

hadiths

of prophet's rapes, robberies , assassinations and genocides then insist that "all

hadiths

and

siras

are

heresay

and are false, and only truth is in

quran

.
My Response:
More rubbish. Yes, Many

Hadith

are fabricated ones and are unauthentic which Muslims do not accept. There are many

Hadith

which are accepted by the Muslims, in which the critics try to take out faults. The reason is again the same. They quote them out of context. They lie and very often quote bits and pieces. All these false charges by Ali

Sina

have been responded here:
 

Faithfreedom

Writes:
9. If he says

Quran

is a man made document and wants proof of

it's

divinity then refer to the sciences in

Quran

and the book written by Dr.

Bucaile

confirming the sciences in our holy book. You can also quote that

Mahatama

Gandhi read

Quran

daily and also spoke highly of it.
My Response:
The silly critics don't even realize why we quote Mahatma Gandhi and

Dr.Bucaile

. The reason is because they are non-Muslims. If we quote Muslims, then people may simply say that they are praising their Prophet. These people are not Muslims but yet they have high regards about our Prophet (

pbuh

). There are many non-Muslims who have paid tribute to him.
Faithfreedom

Writes:
10. If he says that

Bucaile

was on Saudi payroll and that nor he nor Gandhi ever changed their religions and that

Bucaile

was challenged and proven wrong by many experts then challenge him to ask his experts to debate

islamists

like

Zakir

Naik

.
My Response:
The reason why Muslims ask to debate "

islamists

" like

Dr.Zakir

is because these people are dedicated to destroy the falsehood propagated about Islam on public level.
Faithfreedom

Writes:
11. If the pests still hangs around then change the topic and find faults in other religions and their books.
My Response:
The silly people of

faithfreedom

do not even think before putting forth such points. ONLY those Muslims turn the tables on their opponent who attacks Islam on falsehood those who know Islam well and can defend it and know other religions.

 

I have not heard of any Muslims who

has

read other religious scriptures like the Bible etc and hasn't read the

Quran

.
Faithfreedom

Writes:
12. If he continues on then use personal attacks and insult him by calling him a

jewish

a-

hole ,

a Chinese pig or a

hindu

dog .

13. If that does not frustrate him, then ask him how much he is being paid by

jews

to throw dirt on Al Islam.

14. If he still does not stop then run for his mother and sister and use very filthy language.
My Response:
More rubbish propaganda. Keep on doing it. It won't make any difference at all to the Muslims. It will simply make us better Muslims when we see such pathetic people attacking our religion in a childish manner.
Faithfreedom

Writes:
15. If he is very stubborn and wants to continue, then curse him like "Burn in hell, you will repent on last day, Allah will get you in your grave" etc

16. When all of the above has failed, threaten him with bodily harm and end the debate by drum beating and announcing that you won the debate hands down because Koran is the word of

allah

.

17. If possible

anounce

about this debate in an

islamist

website and that you had won it handily. Such announcements do wonders for the

iman

of

muslim

website readers and for

dawah

operations in prisons to convince low IQ prisoners of the truth of Al Islam.
My Response:
This is really funny. Note the point 17 here:
The message

She

is giving here is that all those people in prisons who accept Islam are those who read false debates posted on Islamic sites.

WOW !!!!

This is really funny.

Faithfreedom

rocks at comedy. Do it in public you will get more people and more money!
So you

see,

how silly and pathetic this article really was.
Keep doing it. This will simply make us better Muslims. I can from my personal experience tell you that the thing that made me a good and practicing Muslim is

faithfreedom

. Only when I read

faithfreedom

, I wanted to read the

Quran

with translation and I did. That's what opened the door for me. I got the answer to every doubt that I had in my mind with the passage of time and

every false propaganda

about Islam. The

Quran

says
"And they planned and Allah (also) planned, and Allah is the best of planners." (

Quran

3:54)
Just like 100s of people entered Islam because of the book of

Salman

Rushdie in which he slandered the Prophet and his wife.

Just like 1000s have entered after 9/11 when they lied against Islam and Muslims.

The More you attack, more will Islam grow. So keep doing it. Least will it matter to us. At the end of the day

We

Muslims know that we'll be victorious and all those who oppose Allah (SWT) and ridicule his messenger Muhammad (

pbuh

) will only regret and will find their places in the hell-fire.
Rebuttals, and exposing the lies of the Answering Islam team section.
Contradictions and Errors in the Bible.
The Disciples' original writings declare that Jesus never got crucified.
Prophet Muhammad's (peace be upon him) section.
Prophet Jesus (peace be upon him) in Islam.
---

What's new | A-Z | Discuss & Blog | Youtube