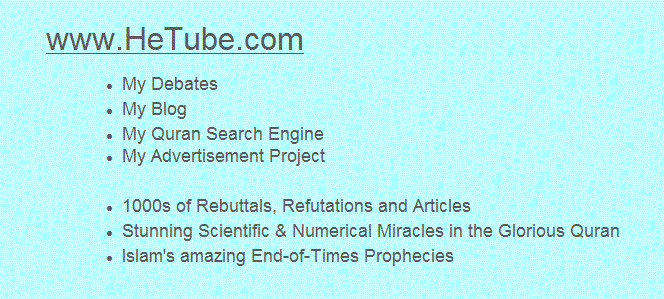 Search and find articles and topics quickly and accurately! See different advanced ways to search for articles on this site.
Back to Is Muhammad a true Prophet? section.
Did Prophet Muhammad understand everything in the Glorious Quran?
Is Islam a superstitious religion? The practice was not a superstition, but rather a spit and insult on satan. Voodoo and superstition is actually found in the Bible.
The Overwhelming Scientific Miracles in the Glorious Quran.
---