\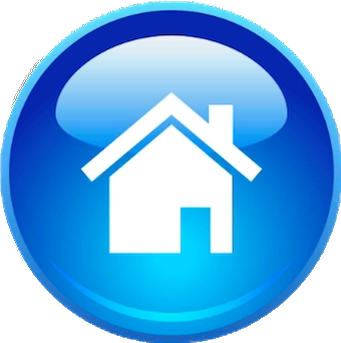 Quran's STUNNING Divine Miracles: [1]


Allah Almighty also promised in several Divine Prophecies that He will show the Glorious Quran's Miracles to mankind:


1- The root letters for "message" and all of its derivatives occur

513 times throughout the Glorious Quran. Yet, all Praise and Glory are due to Allah Almighty Alone, the Prophets' and Messengers' actual names (Muhammad, Moses, Noah, Abraham, Lot etc....) were also all mentioned 513 times in the Glorious Quran. The detailed breakdown of all of this is thoroughly listed here. This Miracle is covered in 100s (hundreds) of Noble Verses.


2- Allah Almighty said that Prophet Noah lived for

950 years. Yet, all Praise and Glory are due to Allah Almighty Alone, the entire Noble Surah (chapter Noah) is exactly written in 950 Letters. You can thoroughly see the accurate count in the scanned images.


Coincidence? See

1,000s of examples [1]. Quran's Stunning Numerical & Scientific Miracles.


Islam also thoroughly rejects as man-made lies the Trinity and Crucifixion [2]. Jesus was also thoroughly called

slave of GOD [1] in both the OT and NT.
What's new | A-Z | Discuss & Blog | Youtube

The following was sent to me by a Muslim brother who requested to remain anonymous, may Allah Almighty always be pleased with him.

The Books of Jeu or Yeu:
These books are included in the Bruce Codex. The books were mentioned in a third century CE Coptic and Gnostic text called the Pistis Sophia.
Chapter 1
This is the book of the gnoses of the invisible God, by means of the hidden mysteries which show the way to the chosen race, leading in refreshment to the life of the Father - in the coming of the Savior , of the deliverer of souls who receive themselves the Word of life which is higher than all life - in the knowledge of the living Jesus, who has come forth through the Father from the aeon of light at the completion of the Pleroma - in the teaching, apart from which there is no other, which the living Jesus has taught to his apostles, saying: "This is the teaching in which dwells the whole knowledge." The living Jesus answered and said to his disciples: "Blessed is he who has crucified the world, and who has not the world to crucify him." The apostles answered with one voice, saying: "O Lord, teach us the way to crucify the world, that it may not crucify us, so that we are destroyed and loose our lives" The living Jesus answered: "He who has crucified it is he who has found my word and has fulfilled it according to the will of him who has sent me."
If we are to assume that the "Blessed one" is Jesus then we have a reason to believe that Jesus was not crucified according to the belief of the author.
(http://essenes.net/yeshuyeu.html) & (http://www.earlychristianwritings.com/jeu.html)
The lie of crucifixion according to several Disciples' writings.
---

What's new | A-Z | Discuss & Blog | Youtube