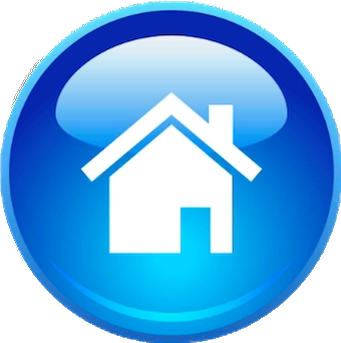 Quran's STUNNING Divine Miracles: [1]

Allah Almighty also promised in several Divine Prophecies that He will show the Glorious Quran's Miracles to mankind:

1- The root letters for "message" and all of its derivatives occur

513

times throughout the Glorious Quran. Yet, all Praise and Glory are due to Allah Almighty Alone, the Prophets' and Messengers' actual names (Muhammad, Moses, Noah, Abraham, Lot etc....) were also all mentioned 513 times in the Glorious Quran. The detailed breakdown of all of this is thoroughly listed here. This Miracle is covered in 100s (hundreds) of Noble Verses.


2- Allah Almighty said that Prophet Noah lived for

950

years. Yet, all Praise and Glory are due to Allah Almighty Alone, the entire Noble Surah (chapter Noah) is exactly written in

950

Letters. You can thoroughly see the accurate count in the scanned images.


Coincidence? See

1,000s of examples [1]. Quran's Stunning Numerical & Scientific Miracles.


Islam also thoroughly rejects as man-made lies the Trinity and Crucifixion [2]. Jesus was also thoroughly called

slave of GOD [1] in both the OT and NT.
What's new | A-Z | Discuss & Blog | Youtube

The American FBI's violation to freedom of speech and press to some Muslim Web Sites:
In The Name of God, Most Compassionate, Most Merciful
-----------------------------------------------------------------------
MEDIA RELEASE FOR FURTHER INFORMATION
FOR IMMEDIATE RELEASE Media Department
Sept. 7, 2001 202-789-2262
farkhunda@amconline.org
-----------------------------------------------------------------------

Muslim Websites Shut Down

(WASHINGTON, DC - 9/7/2001) The American Muslim Council expresses deep concern for what happened yesterday in Texas because it is a violation of the rights of the American Muslim Press.
Representatives of several national American Muslim organizations held a press conference in Texas to respond to a raid by federal law enforcement agents on a local Internet business.
"We don't want Middle East turbulence to create a climate of difficulty for the political and social rights of American Muslims in the U.S.," said Yahya Basha, President of AMC.
On Wednesday morning, federal agencies raided the several offices of InfoCom Corporation in Richardson, Texas. InfoCom hosts web sites for more than 450 companies worldwide including several Muslim organizations such as the Islamic Society of North America, the Muslim Students Association, the Islamic Association for Palestine and the Holy Land Foundation. As of today, all of their web sites have been shut down. Agents from the Department of Commerce, the Department of State Diplomatic Security Service, the Immigration and Naturalization Service, the Internal Revenue Service, the Customs Service and the Secret Service took part in the raid.
The search has been reported as a part of the two-year ongoing investigation. There is no additional information about the reason for the investigation.
For several years, InfoCom and other Muslim organizations have been the target of groups who object to American Muslim support for Palestinian human rights struggle. To get more information on the raid, please visit http://www.iviews.com and read the article on "Muslim Web Sites Remain Shut Down as FBI Continues Probe."
Contact: Farkhunda Ali, Communications Director
(202) 789-2262 ext. 205, farkhunda@amconline.org
---

What's new | A-Z | Discuss & Blog | Youtube