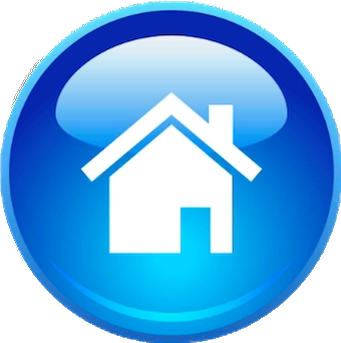 Quran's STUNNING Divine Miracles: [1]

Allah Almighty also promised in several Divine Prophecies that He will show the Glorious Quran's Miracles to mankind:

1- The root letters for "message" and all of its derivatives occur

513

times throughout the Glorious Quran. Yet, all Praise and Glory are due to Allah Almighty Alone, the Prophets' and Messengers' actual names (Muhammad, Moses, Noah, Abraham, Lot etc....) were also all mentioned 513 times in the Glorious Quran. The detailed breakdown of all of this is thoroughly listed here. This Miracle is covered in 100s (hundreds) of Noble Verses.


2- Allah Almighty said that Prophet Noah lived for

950

years. Yet, all Praise and Glory are due to Allah Almighty Alone, the entire Noble Surah (chapter Noah) is exactly written in

950

Letters. You can thoroughly see the accurate count in the scanned images.


Coincidence? See

1,000s of examples [1]. Quran's Stunning Numerical & Scientific Miracles.


Islam also thoroughly rejects as man-made lies the Trinity and Crucifixion [2]. Jesus was also thoroughly called

slave of GOD [1] in both the OT and NT.
What's new | A-Z | Discuss & Blog | Youtube

Funny Trinity:
This article was sent to me by brother Salim; may Allah Almighty always be pleased with him.
In Matthew.24:36 we read: "But of that day and hour knoweth no man, no, not the angels of heaven, but my Father only."

***************
Jesus: Not even I, God. Only my Father, God. (Come on)
***************
Please so-called Christians, tell me when should I use "son of God" instead of "God" and vice versa. Because you call Jesus (peace be upon him) "son of God" and "God" whereas the Father is God but the Father is not Jesus.
So Father God is NOT Jesus God yet there is only 1 God: God, which is the Father. Sorry, no, Jesus. Oops! I forgot the Holy Spirit. Ooooh, give up. Could you just solve this tiny little equation please and I know you've understood:

1+1+1= ?

Thank you :-)
The following article was sent to me by brother Johonny Bravo; may Allah Almighty always be pleased with him.
"Christ, according to the faith, is the second person in the Trinity, the Father being the first and the Holy Ghost third. Each of these persons is God. Christ is his own father and his own son. The Holy Ghost is neither father nor son, but both. The son was begotten by the father, but existed before he was begotten--just the same before as after. Christ is just as old as his father, and the father is just as young as his son. The Holy Ghost proceeded from the Father and Son, but was equal to the Father and Son before he proceeded, that is to say, before he existed, but he is of the same age as the other two. So it is declared that the Father is God, and the Son and the Holy Ghost God, and these three Gods make one God. According to the celestial multiplication table, once one is three, and three time one is one, and according to heavenly subtraction if we take two from three, three are left. The addition is equally peculiar: if we add two to one we have but one. Each one equal to himself and to the other two. Nothing ever was, nothing ever can be more perfectly idiotic and absurd than the dogma of the Trinity."
[Ingersoll's Works, Vol. 4, p. 266-67].
Back to Answering Trinity section.
---

What's new | A-Z | Discuss & Blog | Youtube