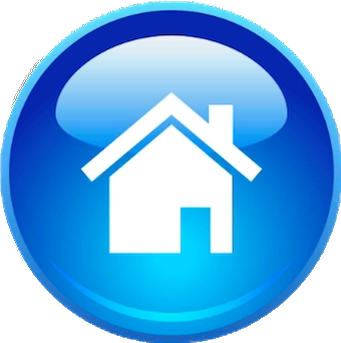 Quran's STUNNING Divine Miracles: [1]

Allah Almighty also promised in several Divine Prophecies that He will show the Glorious Quran's Miracles to mankind:

1- The root letters for "message" and all of its derivatives occur

513

times throughout the Glorious Quran. Yet, all Praise and Glory are due to Allah Almighty Alone, the Prophets' and Messengers' actual names (Muhammad, Moses, Noah, Abraham, Lot etc....) were also all mentioned 513 times in the Glorious Quran. The detailed breakdown of all of this is thoroughly listed here. This Miracle is covered in 100s (hundreds) of Noble Verses.


2- Allah Almighty said that Prophet Noah lived for

950

years. Yet, all Praise and Glory are due to Allah Almighty Alone, the entire Noble Surah (chapter Noah) is exactly written in

950

Letters. You can thoroughly see the accurate count in the scanned images.


Coincidence? See

1,000s of examples [1]. Quran's Stunning Numerical & Scientific Miracles.


Islam also thoroughly rejects as man-made lies the Trinity and Crucifixion [2]. Jesus was also thoroughly called

slave of GOD [1] in both the OT and NT.
What's new | A-Z | Discuss & Blog | Youtube

The following article was taken from http://www.paknews.com/main.php?id=3&date1=2002-08-01
UK journalist detained by Taliban embraces Islam
Updated on 2002-08-01 13:20:40
ISLAMABAD, August 01 (PNS): British journalist Yvonne Ridley, detained by Taliban last year, has embraced Islam, saying Islam is the religion of salvation, according to BBC Pashto service.
Ms Ridley, 44, working for the British "Sunday Express" newspaper - was detained in September 2001 near the eastern city of Jalalabad, for entering the country illegally. She was released after ten days.
"Taliban had told me to convert to Islam after my release and reaching London. I had told them that it is not possible now but promised them to study and understand Islam," the BBC quoted her as saying.
She said she studied the Holy Quran and several other books and converted to Islam.
In a book written after her release, Ridley said that she met Dr. Zaki Badawai, head of the Islamic Center in London and discussed with him Islam. In her book, she has explained how she was arrested and how much Taliban respected her in detention.
The British journalist said, "There is no real Islamic system in any of the Islamic country". She lashed out at the leadership of Taliban and Saudi rulers for 'making Islam slave' for their ulterior motives and cultural obligations.
The 44-year-old mother-of-one was seized near the northeastern city of Jalalabad on September 28 after traveling to the region with two local guides.
She was held in solitary confinement in a house for her first seven days in captivity before being moved to a prison in the Afghan capital Kabul.
She had been in the Middle East since the US suicide attacks on 11 September.
Yvonne Ridley had been reporting for the Sunday Express and Daily Express from Peshawar and Islamabad in Pakistan after the September 11 attacks.
She was the paper's chief reporter and a highly experienced journalist who covered several conflicts in many countries around the world.
Sunday Express Editor, Martin Townsend, says: "She is an experienced and courageous journalist."
Ms Ridley, originally from Stanley, County Durham, is a former assistant editor of Newcastle's Sunday Sun and deputy editor of Wales on Sunday. Sunday Sun Deputy Editor, Colin Patterson, says: "She is a very warm, gregarious person who is very determined and tenacious."
Ms Ridley also worked for the News of the World, the Daily Mirror, The Sunday Times, The Observer and the Independent before joining Express Newspapers three years ago.
After the Lockerbie disaster nine years ago, Ms Ridley got the first interview with Ahmed Jibril, the head of the Popular Front for the Liberation of Palestine, which had been among the chief suspects.
End.
Allah, Islam, Quran, Muhammad questions and answers.
What is the place of Jews, Christians and non-Muslims in Islam.
How does a Muslim get to Heaven, saved, reach a state of perfect harmony with God?
The Mercy of Allah Almighty on Mankind, and our age of 40 wisdom in Islam.
Is our destiny pre-determined by GOD? Does GOD choose who is evil and who is good? How come GOD didn't make all of us good if He is the "Most Merciful" and "Most Just"?
Did GOD create some Men and Jinns to be destined to hell?
Will Hell eventually be empty? For how long will Allah Almighty punish some of His creation?
What is the best way to convert a Christian to Islam?
Does "Islam" really mean to force someone to Islam or else kill him?
Did GOD send a Messenger for each nation on earth before?
Women in Islam VS. Christianity.
---

What's new | A-Z | Discuss & Blog | Youtube