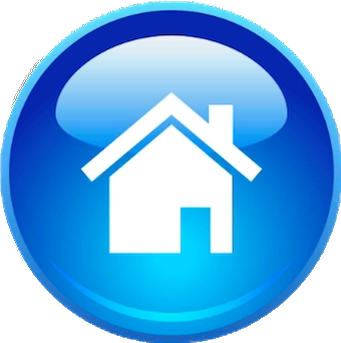 Quran's STUNNING Divine Miracles: [1]

Allah Almighty also promised in several Divine Prophecies that He will show the Glorious Quran's Miracles to mankind:

1- The root letters for "message" and all of its derivatives occur

513

times throughout the Glorious Quran. Yet, all Praise and Glory are due to Allah Almighty Alone, the Prophets' and Messengers' actual names (Muhammad, Moses, Noah, Abraham, Lot etc....) were also all mentioned 513 times in the Glorious Quran. The detailed breakdown of all of this is thoroughly listed here. This Miracle is covered in 100s (hundreds) of Noble Verses.


2- Allah Almighty said that Prophet Noah lived for

950

years. Yet, all Praise and Glory are due to Allah Almighty Alone, the entire Noble Surah (chapter Noah) is exactly written in

950

Letters. You can thoroughly see the accurate count in the scanned images.


Coincidence? See

1,000s of examples [1]. Quran's Stunning Numerical & Scientific Miracles.


Islam also thoroughly rejects as man-made lies the Trinity and Crucifixion [2]. Jesus was also thoroughly called

slave of GOD [1] in both the OT and NT.
What's new | A-Z | Discuss & Blog | Youtube

Sam Shamoun's pussy cat threats:
Below is a correspondence between brother Yusuf Ismail who works for the late Sheikh Ahmed Deedat's organization, may Allah Almighty rest his soul and grant him Paradise... Ameen, and that pussy cat and barking missionary Sam Shamoun. Ironically, even John Gilchrist, Shamoun's partner on their site, despises him as clearly shown below!
Now why is he a pussy cat? Well, as you clearly see below, he talks tough and physical, and talks about how he would "pulverize" the person and "beat the day lights" out of him, but yet, when I invited him to meet me in person, since he and I both live in Chicago, and try my Marshal Arts world (Brazilian Jiu-Jitsu) to see if he can apply his threats and tough talk on me, the gutless pussy cat started coming up with excuses and told me to stop emailing him! Yet he says below to the Muslim: "Bring your bite next time, not your bark." He sure couldn't tell me that when he was challenged to materialize his physical threats and phony words! People like him are very sick cowards indeed!
Now please don't get me wrong here, I am not like him - a loser who talks trash and physical fights! It is irrelevant in the apologetics world who is physically stronger than the other, because none of this should exist among apologists from the first place! But when one deals with a complete filth and loud mouth such as this gutless coward, then one sometimes has to silence him, especially when this Sam Shamoun is the leader and leading writer of the "Answering Islam" team. He is not just an ordinary person whom we're exposing here. This sadistic-wanna-be pussy cat is all about trash talk. Unfortunately for him though, we have "pulverized" him (using his word) and his phony reputation in the dumpster section by documenting countless audio and text files exposing his extreme foul mouth. Not only that, but we have also refuted all of his articles and exposed his deliberate lies and fabrication of quotes in both his and the dumpster sections. Read the evidence, and listen to his foul mouth and you be the judge between us!
Warning!! His foul documents contain sexual, graphical and pornographic insults directed at the Muslims.
This is Sam Shamoun ladies and gentlemen: a shameless gutless coward with a toilet mouth!
Anyway, brother A Muslim did destroy this loud-mouth and loser during their trinity AUDIO-debate. While the barking missionary threw foul insults on brother , me personally and Islam, brother kept his cool, thoroughly refuted all of his points, and even thanked him in the end. Shamoun in return kept insulting.

The email correspondence:
(Emphasis below are all mine)
---

What's new | A-Z | Discuss & Blog | Youtube