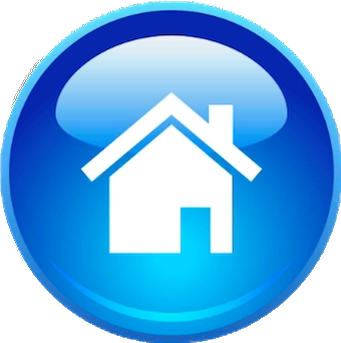 Quran's STUNNING Divine Miracles: [1]

Here are some examples from the 1000s of stunning Numerical and Scientific Miracles in the Glorious Quran. Allah Almighty also promised in several Divine Prophecies that He will show the Glorious Quran's Miracles to mankind:

1- The root letters for "message" and all of its derivatives occur

513

times throughout the Glorious Quran. Yet, all Praise and Glory are due to Allah Almighty Alone, the Prophets' and Messengers' actual names (Muhammad, Moses, Noah, Abraham, Lot etc....) were also all mentioned 513 times in the Glorious Quran. The detailed breakdown of all of this is thoroughly listed here. This Miracle is covered in 100s (hundreds) of Noble Verses.



2- Allah Almighty said that Prophet Noah lived for

950

years. Yet, all Praise and Glory are due to Allah Almighty Alone, the entire Noble Surah (chapter Noah) is exactly written in

950

Letters. You can thoroughly see the accurate count in the scanned images.



Coincidence? See

1,000s of examples [1].

Quran's Stunning Numerical & Scientific Miracles.


Islam also thoroughly rejects as man-made lies the Trinity and Crucifixion [2]. Jesus was also thoroughly called

slave of GOD in both the OT and NT.
What's new | A-Z | Discuss & Blog | Youtube

THERE WAS NO "RASUL (Messenger)" WHO WAS NOT ALSO A "NABY (Prophet)"

By
Abdul Haleem
Rashad Khalifa's "19" theology is based on the proposition that a person who is NOT a "naby"/prophet can, nevertheless, be a "rasul"/messenger.
Even Khalifa admits that Muhammad (pbuh) was the last NABY/"prophet"!
[33:40] Muhammad was not the father of any man among you. He was a messenger of GOD and the final prophet. GOD is fully aware of all things.
This is Khalifa's translation of 33:40. http://www.submission.org/suras/sura33.html
In his famous commentary, Ibn Kathir declared:
"This Ayah clearly states that there will be no Prophet after him. IF THERE WILL BE NO PROPHET AFTER HIM THEN THERE WILL SURELY BE NO MESSENGER AFTER HIM EITHER, . . . , for every Messenger is a Prophet . . . ."
Tasfir Ibn Kathir, Vol. 7, pp. 701-712 (Darusallam Publishers, Riyadh, 2000), emphasis added.
A careful reading of the Quran CONFIRMS Ibn Kathir's position:
EVERY PERSON identified in the Quran as a "rasul" was ALSO a "naby"!
The Arabic Prophets Hud, Salih, and Shuaib are each expressly called "rasul" in the Quran. Quran 7;65 (Hud); 7:75, 26:143 (Salih); 26: 178 (Shuaib).
Ibrahim, Lut, Nuh, Idris, Ismail, Jonah, Elijah, Jesus, and Muhammad are each expressly called "rasul". Quran 7:104 (Ibrahim); 26:162, 37:133 (Lut); 7:61, 26:105 (Nuh); 19:56 (Idris); 19:54 (Ismail); 37:139 (Jonah); 37:123 (Eljiah); 61:6 (Jesus); 7:157, 33:40 (Muhammad).
Those nine prophets, plus Ishaq, Jacob, Job, David, Aaron, Solomon, Elisha, Zakariya, and John the Baptist are explicitly referred to as "naby". Quran 6:83-90 (Ibrahim, Lut, Nuh, Ismail, Jonah, Elijah, Jesus, Muhammad, Ishaq, Jacob, Job, David, Aaron, Solomon, Elisha, Zakariya, and John the Baptist); see also 19:51-56 (naming Musa, Aaron, Ismail, and Idris as "naby").
Further citations supporting the position that the status of "rasul" is inseparabel from that of "naby" can be found in the following execllent articles at Brother Zlatan's website:
http://www.crosswinds.net/~the19deceit/
See following articles at that site:
Who is the messenger in 3:81?
Messenger/prophet-GET RID of unquranic definitions (A must read)
Rasul/Nebiy in comparision to Nadheer/Basheer
Since the Quran makes status as a "naby" PREQUISITE to being a "rasul," Rashad Kahlifa could not possibly have been a "naby: Muhammad's position as the FINAL "naby" precludes such claim.
Quran 33:40.
All Muslims would do well to heed the warning of Ibn Kathir concerning false claims of messengership such as Rashad Khalifa has advanced:
"Allah has told us in His Book, and His Messenger has told us in the Mutawatir Sunnah, that THERE WILL BE NO PROPHET AFTER HIM, SO THAT IT MAY BE KNOWN THAT EVERYONE WHO CLAIMS THIS STATUS AFTER HIM IS A LIAR AND FABRICATOR WHO IS MISGUIDED AND IS MISGUIDING OTHERS. EVEN IF HE TWISTS MEANINGS, COMES UP WITH FALSE CLAIMS AND USES TRICKS AND VAGARIES, ALL OF THIS IS FALSE AND MISGUIDANCE AS WILL BE CLEAR TO THOSE WHO HAVE UNDERSTANDING.
"This is what Allah caused to happen in the case of Al-Aswad Al-'Ansi in the Yemen and Musaylimah the Liar in Al-Yamamah, whose false miracles and nonsensical words showed everyone who was possessed of understanding that they were liars who were leading people astray; may the curse of Allah be upon them both. This is the case with every false prophet until the Day of Resurrection, until they end with Al-Masih Ad-Dajjal (the Antichrist). EACH OF THESE LIARS IS GIVEN BY ALLAH SIGNS WHICH SHOW THE PEOPLE OF KNOWLEDGE AND THE BELIEVERS THAT HIS MESSAGE IS FALSE - WHICH IS PART OF THE PERFECT KINDNESS OF ALLAH TOWARDS HIS CREATION. These liars do not enjoin what is good, nor forbid what is evil, unless they do so by coincidence or because it serves an ulterior purpose.
They are the utmost in falsehood and immorality, in all that they say and do, as Allah says:
<Shall I inform you [O people] upon whom the Shaytin descend? They descend on every lying, sinful person.>
[Quran 26:221-222]"
Tasfir Ibn Kathir, Vol. 7, pp. 706-707 (Darusallam Publishers, Riyadh, 2000), emphasis added
Back to The Rashad Khalifa Cult Exposed section.
---

What's new | A-Z | Discuss & Blog | Youtube