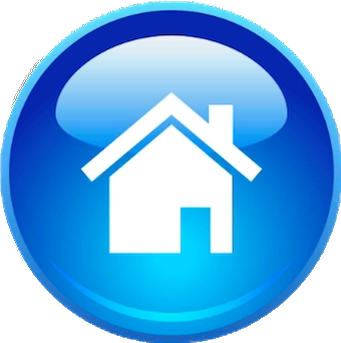 Quran's STUNNING Divine Miracles: [1]

Allah Almighty also promised in several Divine Prophecies that He will show the Glorious Quran's Miracles to mankind:

1- The root letters for "message" and all of its derivatives occur

513

times throughout the Glorious Quran. Yet, all Praise and Glory are due to Allah Almighty Alone, the Prophets' and Messengers' actual names (Muhammad, Moses, Noah, Abraham, Lot etc....) were also all mentioned 513 times in the Glorious Quran. The detailed breakdown of all of this is thoroughly listed here. This Miracle is covered in 100s (hundreds) of Noble Verses.


2- Allah Almighty said that Prophet Noah lived for

950

years. Yet, all Praise and Glory are due to Allah Almighty Alone, the entire Noble Surah (chapter Noah) is exactly written in

950

Letters. You can thoroughly see the accurate count in the scanned images.


Coincidence? See

1,000s of examples [1]. Quran's Stunning Numerical & Scientific Miracles.


Islam also thoroughly rejects as man-made lies the Trinity and Crucifixion [2]. Jesus was also thoroughly called

slave of GOD [1] in both the OT and NT.
What's new | A-Z | Discuss & Blog | Youtube

U.S. Jew among 3 nabbed in plot to smuggle a "SAM" missile into the US:
The following article was taken from: http://www.haaretz.com/hasen/spages/329224.html, and it was forwarded to me by the group; may Allah Almighty always be pleased with them.
Note: I did not alter any word in this article. All of the words of this article are the same exact ones in the original article in the link above. I have only bolded in dark green the important pieces that I wish for you to read.
Last Update: 14/08/2003 07:57

U.S. Jew among 3 nabbed in plot to smuggle missile
By Nathan Guttman and Shlomo Shamir, Haaretz Correspondents

NEW YORK - Three suspects, including a Jewish
American, had their remand extended Wednesday
after being nabbed on suspicion of attempting to
smuggle a missile to Muslim terror groups
operating inside the United States.





British arms dealer Hemant
Lakhani is suspected of heading
the half a million dollar
operation with two accomplices,
Yehuda Avraham, a New York
resident, and Moinuddeen Ahmed
Hameed, of Malaysia, who helped
to launder the missile funds.

The three were captured in a


sting operation mounted over the past 18 months
in coordination with American, Russian and
British authorities, the FBI revealed
Wednesday.

Yehuda Avraham received the payment for the
first missile from Lakhani and transferred it
to a bank account outside the U.S., and Hameed
was to launder the money.

The FBI's anti-terror team in New Jersey said
Wednesday that the missile that was captured
was the first of a larger deal, in which
Lakhani was ready to provide 50 anti-aircraft
SA-18 shoulder missiles. Lakhani's contact, who
presented himself as close to Sudanese
underground organizations, was in fact an FBI
agent. The FBI started following Lakhani 18
months ago after receiving information that he
was interested in buying missiles in Russia.

Avraham, a diamond merchant, was arrested on
Tuesday by FBI agents in his office in
Manhattan's diamond bourse. Avraham and his son
Gideon are the owners of Ambuy Gem Corp.
Avraham, who is 75 years old according to a
relative, was born in Afghanistan. He was
described as an observant Jew who attends the
synagogue in his Forest Hills neighborhood
regularly. His son told reporters that the
arrest was "ridiculous."

A diamond merchant who said he knows Avraham
well described him as a quiet, well-liked man,
who was probably not aware that he was involved
in an illegal deal and certainly had no idea
there was any connection between the deal and
radical Muslim organizations.
Back to The Jews' section - Evil, Terror, Racism in Talmud and insults in their books about Jesus and Mary.
---

What's new | A-Z | Discuss & Blog | Youtube