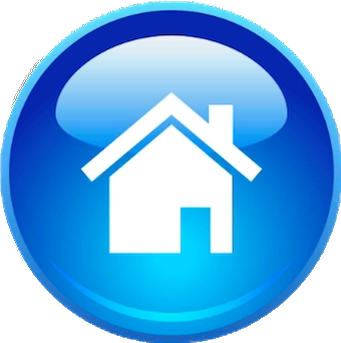 Quran's STUNNING Divine Miracles: [1]

Allah Almighty also promised in several Divine Prophecies that He will show the Glorious Quran's Miracles to mankind:

1- The root letters for "message" and all of its derivatives occur

513

times throughout the Glorious Quran. Yet, all Praise and Glory are due to Allah Almighty Alone, the Prophets' and Messengers' actual names (Muhammad, Moses, Noah, Abraham, Lot etc....) were also all mentioned 513 times in the Glorious Quran. The detailed breakdown of all of this is thoroughly listed here. This Miracle is covered in 100s (hundreds) of Noble Verses.


2- Allah Almighty said that Prophet Noah lived for

950

years. Yet, all Praise and Glory are due to Allah Almighty Alone, the entire Noble Surah (chapter Noah) is exactly written in

950

Letters. You can thoroughly see the accurate count in the scanned images.


Coincidence? See

1,000s of examples [1]. Quran's Stunning Numerical & Scientific Miracles.


Islam also thoroughly rejects as man-made lies the Trinity and Crucifixion [2]. Jesus was also thoroughly called

slave of GOD [1] in both the OT and NT.
What's new | A-Z | Discuss & Blog | Youtube

Who is your Messiah in Islam? Who is your Savior?

Your belief in the One True Living GOD Almighty, and your good deeds are your "savior" in Islam. In Islam, you don't need for anyone to die for your sins to allow Allah Almighty to forgive you. We don't believe in Mediators between the Creator and the Creation. In Islam, you have a direct relationship with Allah Almighty. I don't need for anyone to die for my sins:

"Say: He is God, the One and Only; God, the Eternal, Absolute; He begetteth not, nor is He begotten; And there is none like unto Him. (The Noble Quran, 112:1-4)"

"When My servants ask thee concerning Me, I am indeed close (to them): I listen to the prayer of every suppliant when he calleth on Me: Let them also, with a will, Listen to My call, and believe in Me: That they may walk in the right way. (The Noble Quran, 2:186)"

"(O Muslims) Your (real) friends are Allah, His Messenger [Muhammad], and the (Fellowship Of) Believers, those who establish regular prayers and regular charity, and they bow down humbly (in worship).

(The Noble Quran, 5:55)"

Allah Almighty will will show you all of the good and bad deeds that you committed in life; "Then shall anyone who has done an atom's weight of good, see it! And anyone who has done an atom's weight of evil, shall see it. (The Noble Quran, 99:7-8)"

However, He the Almighty Knows well that we live and we learn. And therefore, our sins at youth shouldn't count as bad as our sins as we get older and more experienced.

Please visit The Mercy of Allah Almighty on Mankind, and our age of 40 wisdom in Islam.

How does a Muslim get to Heaven, saved, reach a state of perfect harmony with God?

How does God stand the sin in man ? How does God see the sin between man and man?



Back to Ask me any question section.

Allah, Islam and the Noble Quran. Questions and Answers.

The place of Jesus, Jews and Christians in Islam.
---

What's new | A-Z | Discuss & Blog | Youtube