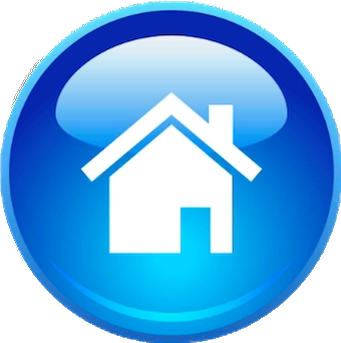 Quran's STUNNING Divine Miracles: [1]

Allah Almighty also promised in several Divine Prophecies that He will show the Glorious Quran's Miracles to mankind:

1- The root letters for "message" and all of its derivatives occur

513

times throughout the Glorious Quran. Yet, all Praise and Glory are due to Allah Almighty Alone, the Prophets' and Messengers' actual names (Muhammad, Moses, Noah, Abraham, Lot etc....) were also all mentioned 513 times in the Glorious Quran. The detailed breakdown of all of this is thoroughly listed here. This Miracle is covered in 100s (hundreds) of Noble Verses.


2- Allah Almighty said that Prophet Noah lived for

950

years. Yet, all Praise and Glory are due to Allah Almighty Alone, the entire Noble Surah (chapter Noah) is exactly written in

950

Letters. You can thoroughly see the accurate count in the scanned images.


Coincidence? See

1,000s of examples [1]. Quran's Stunning Numerical & Scientific Miracles.


Islam also thoroughly rejects as man-made lies the Trinity and Crucifixion [2]. Jesus was also thoroughly called

slave of GOD [1] in both the OT and NT.
What's new | A-Z | Discuss & Blog | Youtube

How would you reply to Rashad Khalifa's number 19 theory, where he removed 2 Noble Verses from the Noble Quran because their references were not multiples of the number 19?
Allah Almighty Said in the Holy Quran:
"Over it are Nineteen. And We have set none but angels as Guardians of the Fire; and We have fixed their number only as a trial for Unbelievers,- in order that the People of the Book may arrive at certainty, and the Believers may increase in Faith,- and that no doubts may be left for the People of the Book and the Believers, and that those in whose hearts is a disease and the Unbelievers may say, 'What symbol doth God intend by this ?' Thus doth God leave to stray whom He pleaseth, and guide whom He pleaseth: and none can know the forces of thy Lord, except He and this is no other than a warning to mankind. (The Noble Quran, 74:30-31)"
What in the world does this have to do with Noble Verses 9:128 and 9:129?! Rashad Khalifa used his mathematical number 19 denominator and decided since the two Noble Verses' (9:128-129) numerical references don't have the number 19 as their common denominator after they're added to other Noble Verses, then they must be removed! Where in the Noble Quran does it tell us or suggests for us to remove the two Noble Verses or any other Noble Verses that Rashad Khalifa decided to remove?! Since when do we consider conclusions, assumptions and hoaxes as the Ultimate Truth?
100% Proof that the Holy Quran is from GOD Almighty.
Yes, the number 19 is miraculous in the Noble Quran and was proven to be essential in many of the Scientific Theories and Discoveries.
But Rashad Khalifa's removal of the two Noble Verses conclusion reminds me of the Trinity conclusion dogma. It too is nothing but a conclusion. The word itself, "Trinity", doesn't even exist in the Bible, and yet, it is the very central faith for the Trinitarian Christianity, because they thought or decided it should be so.
Back to Ask me any question section.
Back to The Rashad Khalifa Cult Exposed section.
Quran Miracle: The Jews' and Christians' scribes changed and still change the Words. Proven with images, text and videos from their corrupt bible and books! See how they removed words and altered words.
---

What's new | A-Z | Discuss & Blog | Youtube