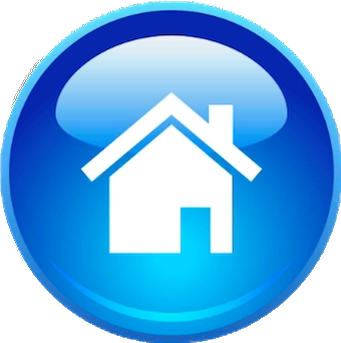 Quran's STUNNING Divine Miracles: [1]

Allah Almighty also promised in several Divine Prophecies that He will show the Glorious Quran's Miracles to mankind:

1- The root letters for "message" and all of its derivatives occur

513

times throughout the Glorious Quran. Yet, all Praise and Glory are due to Allah Almighty Alone, the Prophets' and Messengers' actual names (Muhammad, Moses, Noah, Abraham, Lot etc....) were also all mentioned 513 times in the Glorious Quran. The detailed breakdown of all of this is thoroughly listed here. This Miracle is covered in 100s (hundreds) of Noble Verses.


2- Allah Almighty said that Prophet Noah lived for

950

years. Yet, all Praise and Glory are due to Allah Almighty Alone, the entire Noble Surah (chapter Noah) is exactly written in

950

Letters. You can thoroughly see the accurate count in the scanned images.


Coincidence? See

1,000s of examples [1]. Quran's Stunning Numerical & Scientific Miracles.


Islam also thoroughly rejects as man-made lies the Trinity and Crucifixion [2]. Jesus was also thoroughly called

slave of GOD [1] in both the OT and NT.
What's new | A-Z | Discuss & Blog | Youtube

Did Prophet Muhammad travel the night journey of Isra and Miraj? Did he ascend to Heaven? What does the Glorious Quran say about it?
1- From www.answering-christianity.com/blog/index.php/topic,1791.msg7104.html#msg7104:
As'salamu Alaikum dear brother,

I do believe in the ISRA and MIRA'AJ. The Isra from the Al-Masjid Al-Haram in Mecca to Al-Masjid Al-Aqsa in Jerusalem (or al-Quds in Arabic) is mentioned in the following Noble Verse:

[017:001] Exalted is He who took His Servant by night from al-Masjid al-Haram to al-Masjid al-Aqsa, whose surroundings We have blessed, to show him of Our signs. Indeed, He is the Hearing, the Seeing.

As to the MIRAAJ (ascension to Heaven), it is also mentioned in another Noble Verse. Please see brother Fadi's correction here:

www.answering-christianity.com/blog/index.php/topic,2421.msg11019.html#msg11019:
"Asèsalamo alaik akhi Osama,

I read your article and was surprised that you deny ascendant of Prophet Mohammad (pbuh) into the sky (heaven). According to Quran, it's crystal clear that he did.

(53:13-15) And he certainly saw him in another descent; Near the Lote-tree beyond which none may pass; Near it is the Paradise of Abode."
Also visit the following links:

1- www.answering-christianity.com/ac3.htm#links

2- www.answering-christianity.com/ac20.htm#links

Take care,
Osama Abdallah
2- From brother Idris:
Allah, Islam, Quran, Muhammad questions and answers.
What is the place of Jews, Christians and non-Muslims in Islam.
What is the Wisdom of Islam? And how will Allah Almighty Judge Muslims and non-Muslims?
Human rights and equality in Islam V.S. Christianity.
---

What's new | A-Z | Discuss & Blog | Youtube