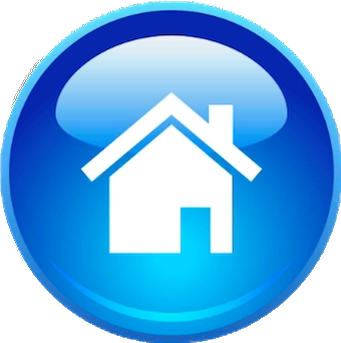 Quran's STUNNING Divine Miracles: [1]

Allah Almighty also promised in several Divine Prophecies that He will show the Glorious Quran's Miracles to mankind:

1- The root letters for "message" and all of its derivatives occur

513

times throughout the Glorious Quran. Yet, all Praise and Glory are due to Allah Almighty Alone, the Prophets' and Messengers' actual names (Muhammad, Moses, Noah, Abraham, Lot etc....) were also all mentioned 513 times in the Glorious Quran. The detailed breakdown of all of this is thoroughly listed here. This Miracle is covered in 100s (hundreds) of Noble Verses.


2- Allah Almighty said that Prophet Noah lived for

950

years. Yet, all Praise and Glory are due to Allah Almighty Alone, the entire Noble Surah (chapter Noah) is exactly written in

950

Letters. You can thoroughly see the accurate count in the scanned images.


Coincidence? See

1,000s of examples [1]. Quran's Stunning Numerical & Scientific Miracles.


Islam also thoroughly rejects as man-made lies the Trinity and Crucifixion [2]. Jesus was also thoroughly called

slave of GOD [1] in both the OT and NT.
What's new | A-Z | Discuss & Blog | Youtube

Western study shows that women in Hijab are more confident and secured:
The following thread was taken from: https://www.answering-christianity.com/blog/index.php/topic,3067.msg14895.html#msg14895:
The Scientific Miracle of the Hijab and the sensitivity of women's skins VS men's - Mentioned in the Glorious Quran and confirmed by Science! Hijab cover is women covering up their bodies except for their faces, hands and feet.
The Overwhelming Scientific Miracles in the Holy Quran.
Detailed Analysis from Lisan Al-Arab (this alone is 10 big books) and 7 other dictionaries proving the Scientific Miracles in the Holy Quran in Great Details.
Corruption in the Old Testament.
The New Testament confirms the Apocalypse (Revelation in Greek) of Peter which claims that Jesus never died on the cross!
Crucifixion of Jesus is a lie according to several of the Disciples' early writings.
Also see detailed refutations to Exodus 12:46, Numbers 9:12, Zechariah 12:10 and Psalm 34:20 that supposedly suggest that GOD Almighty was going to get pierced on the cross.
History of Man's corruption of the Bible.
The New Testament was not even written by its original authors.
The "God" title in Isaiah 9:6 was given to others before and after Jesus.
The early Christians rejected Trinity and never believed in it.
Contradictions in the resurrection story in the Bible.
Was Jesus crucified on a tree (according to Peter), cross (according to others), or never got crucified (according to Islam)?
We only believe in Jesus' personal quotes as closest to the truth.

Jesus according to Islam never got killed on the cross. Allah Almighty saved him.
Do Psalm 16:8-11 refer to Jesus' resurrection as the book of Acts suggest?
Jesus was never crucified according to the Gospel of Barnabas.
Isaiah 42-54 seem to predict Islam and the removal of GOD Almighty's Covenant from the people of Israel.
Deconstructing Isaiah 53 & the crucifixion/resurrection of Jesus - Exposing Paul's inventions.
None of Jesus' disciples witnessed the crucifixion. They "all fled" and "deserted" Jesus. This further confirms Islam's claims.
---

What's new | A-Z | Discuss & Blog | Youtube