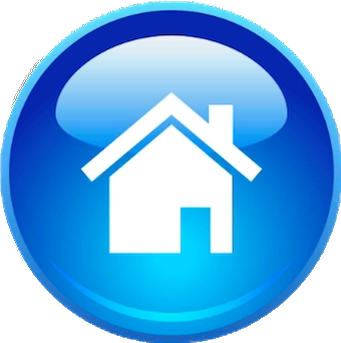 Quran's STUNNING Divine Miracles: [1]

Allah Almighty also promised in several Divine Prophecies that He will show the Glorious Quran's Miracles to mankind:

1- The root letters for "message" and all of its derivatives occur

513

times throughout the Glorious Quran. Yet, all Praise and Glory are due to Allah Almighty Alone, the Prophets' and Messengers' actual names (Muhammad, Moses, Noah, Abraham, Lot etc....) were also all mentioned 513 times in the Glorious Quran. The detailed breakdown of all of this is thoroughly listed here. This Miracle is covered in 100s (hundreds) of Noble Verses.


2- Allah Almighty said that Prophet Noah lived for

950

years. Yet, all Praise and Glory are due to Allah Almighty Alone, the entire Noble Surah (chapter Noah) is exactly written in

950

Letters. You can thoroughly see the accurate count in the scanned images.


Coincidence? See

1,000s of examples [1]. Quran's Stunning Numerical & Scientific Miracles.


Islam also thoroughly rejects as man-made lies the Trinity and Crucifixion [2]. Jesus was also thoroughly called

slave of GOD [1] in both the OT and NT.
What's new | A-Z | Discuss & Blog | Youtube

What does the Quran say about being dignified and begging people?
I have extracted hundreds of Moral Codes from the Glorious Quran that Command Muslims regarding Morality. Among them is the following entry:
200
Be dignified! Walk with dignity. Do not beg for money or anything. Do not act like one who is begging for money or aid:

[002:273]

(Charity is) for those in need, who, in God's cause are restricted (from travel), and cannot move about in the land, seeking (For trade or work): the ignorant man thinks, because of their modesty, that they are free from want

يحسبهم الجاهل اغنياء من التعفف

. Thou shalt know them by their (Unfailing) mark:

They beg not

importunately from all the sundry

لايسئلون الناس الحافا

. And whatever of good ye give, be assured God knoweth it well.

Now, it is ok to ask people for help when you need it. Allah Almighty spoke about helping the needy and the poor in ample Noble Verses as shown in the entries above. So if you are one, then it's ok. But do not be one who begs. Do not approach people from the status of you being beneath them. Be dignified!

Do not be rude, brash or arrogant. That's also amply covered above from the Glorious Quran. Just be dignified. Allah Almighty Said:

[063:008] They say, "If we return to Medina, surely the more honourable (element) will expel therefrom the meaner." But honour belongs to God and His Apostle, and to the Believers ولله العزة ولرسوله وللمؤمني ; but the Hypocrites know not.


2:273, 63:8
Please visit:
JUSTICE, Mercy, Good Manners, Forgiveness, Moral Code, Ethics in Islam.
The Mercy of Allah Almighty on Mankind, and our age of 40 Wisdom in Islam, Psychology and Science
What is the punishment for the Muslim who kills a non-Muslim?
Can a Believer be unjust and an evil doer? What does the Glorious Quran Say about this?
Will Allah really weight our deeds or is it just metaphorical? [2]
Back to Women in Islam and Christianity section.
Islam and the Noble Quran - Questions and Answers.
What is the place of Jesus, Jews, Christians and other non-Muslims in Islam?
GOD Almighty supposedly Changing His Mind (abrogation) in the Bible.
Bible defines "Lying Spirits by GOD" to mean GOD MAKES YOU LIE; you have no will (2 Samuel 12:7-12).
Muslims are Commanded by Allah Almighty to show the Love of Allah to all of people through their treatment to them.
What does the Glorious Quran say about lying and about taking credit and recognition for what you do not deserve?
What does the Quran mean when It Says "Allah is the Greatest of all plotters"? Does it also mean "Allah is the Greatest of all deceivers"? Also, what does the Bible say about it?
What is Taqiya? Does Islam really permit lying? Or is this another lie from the anti-Islamics? Also allowed in the Bible's Old and New Testaments. Jesus also in John 7:1-12 practiced Taqiya.
Can a Believer be unjust and an evil doer? What does the Glorious Quran Say about this?
Can a Muslim purposely entice, tempt, or mislead a disbeliever into a wrongdoing? What does the Glorious Quran say about this?
What does the Noble Quran say about temptation in general, flirting and sexual enticement?
What does Allah Almighty say about tumult?
Are Muslims allowed to conceal or hide the Truth of Islam from anyone?
Jesus was tempted for 40 days and 40 nights from satan, which caused him to covet - a sin forbidden in the Bible. Also refutation to the "satanic verses" lie against Islam.
Were the rubbish talk and and rubbish music of today prophesied in the Glorious Quran?
---

What's new | A-Z | Discuss & Blog | Youtube