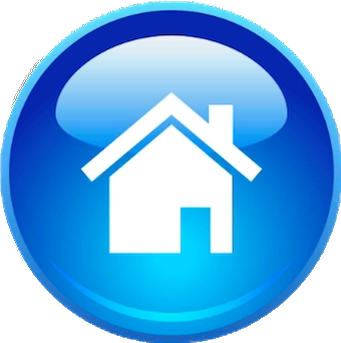 Quran's STUNNING Divine Miracles: [1]

Allah Almighty also promised in several Divine Prophecies that He will show the Glorious Quran's Miracles to mankind:

1- The root letters for "message" and all of its derivatives occur

513

times throughout the Glorious Quran. Yet, all Praise and Glory are due to Allah Almighty Alone, the Prophets' and Messengers' actual names (Muhammad, Moses, Noah, Abraham, Lot etc....) were also all mentioned 513 times in the Glorious Quran. The detailed breakdown of all of this is thoroughly listed here. This Miracle is covered in 100s (hundreds) of Noble Verses.


2- Allah Almighty said that Prophet Noah lived for

950

years. Yet, all Praise and Glory are due to Allah Almighty Alone, the entire Noble Surah (chapter Noah) is exactly written in

950

Letters. You can thoroughly see the accurate count in the scanned images.


Coincidence? See

1,000s of examples [1]. Quran's Stunning Numerical & Scientific Miracles.


Islam also thoroughly rejects as man-made lies the Trinity and Crucifixion [2]. Jesus was also thoroughly called

slave of GOD [1] in both the OT and NT.
What's new | A-Z | Discuss & Blog | Youtube

Do chapter Psalm 110:1 and Matthew 22:41-46 ("The LORD said to my Lord") prove that Jesus is the Creator of the Universe?
Let us look at chapter Psalm 110 and Matthew 22:41-46 from the KJV Bibles:
Psalm 110
1 The LORD said unto my Lord, Sit thou at my right hand, until I make thine enemies thy footstool.
2 The LORD shall send the rod of thy strength out of Zion: rule thou in the midst of thine enemies.
3 Thy people shall be willing in the day of thy power, in the beauties of holiness from the womb of the morning: thou hast the dew of thy youth.
4 The LORD hath sworn, and will not repent, Thou art a priest for ever after the order of Melchizedek.
5 The Lord at thy right hand shall strike through kings in the day of his wrath.
6 He shall judge among the heathen, he shall fill the places with the dead bodies; he shall wound the heads over many countries.
7 He shall drink of the brook in the way: therefore shall he lift up the head.

Matthew 22
41 While the Pharisees were gathered together, Jesus asked them,
42 Saying, What think ye of Christ? whose son is he? They say unto him, The son of David.
43 He saith unto them, How then doth David in spirit call him Lord, saying,
44 The LORD said unto my Lord, Sit thou on my right hand, till I make thine enemies thy footstool?
45 If David then call him Lord, how is he his son?
46 And no man was able to answer him a word, neither durst any man from that day forth ask him any more questions.
Note: My previous writings were all replaced by the following.
A refutation and exposing of trinity-lies to Psalms 110:1 which is often used by the polytheist trinitarian pagans:
From http://www.gospelfortoday.org/gftforum/viewtopic.php?p=11881:
"Elohim means G-d. It is plural, as is Shemayim which means heaven. Plural in Hebrew denotes greatness and in these cases limitlessness. For example, when G-d told Moses that He had made him (Moses) a G-d before Pharaoh, G-d used the word "Elohim" (see Exodus 7:1).
The word you are asking about is G-d's name. It was G-d's response to Moses when Moses asked G-d His name. It is actually a circular phrase in Hebrew meaning "I am who I am". It is comprized of four Hebrew letters. These four are called the Tetragamatron. Since Hebrew contains no vowels, when one writes out the name, they add A and E in order to say the word. Jews never say G-d's name much less write it (except in a Torah Scroll). When we come to the four letters, we say HaShem (the name), or more usually Adonai, which means my L-rd. Adonai is also used in Hebrew to reference Kings or a sign of respect between positions. So to make the difference, when Adonai is used specifically for G-d, it is generally followed with the phrase "....G-d of Israel".

Finally, I don't know if in most English translations of the Hebrew Scriptures you can tell for certain when the Tetragamatron is written or when the word Adonai is written in the Hebrew. I believe "L-rd" is used for both. Example: Psalms 110:1 "The L-rd said to my l-rd". This was a song sung at the Temple. In the Hebrew it is written literally "Said XXXX to my l-rd". Here the XXXX is the Tetragamatron (G-d) followed by the Hebrew word Adonai. David was l-rd (Adonai) over Israel. Jews interpret that Psalm to be in praise of what G-d promised David and his throne."
My comments:
So the person addressed in Psalm 110:1 (Jews believe he's David, Christians believe he's Jesus) was never actually called "God". He was called "Adoni", which is a term given to human kings for honor and respect (my Lord, my king, etc...).
Notice the liars of the English translators from the polytheist trinitarian pagans say "The LORD said to my Lord...." to create the impression that "LORD" is used for both GOD and Jesus equally in a sense that the two are the same in one; that Jesus is equal to GOD and he is GOD! May they burn in Hell for Eternity for all of the lies they invented against GOD Almighty. Ameen! Their deliberate choice in using "lord" twice as opposed to using the more proper translation such as "GOD said to my master" proves:
1- They are desperate in proving their trinity lie.
2- They strive on playing their dirty and sick word games to further confuse their pagan followers and to convince them more about the trinity lie.
You know, the only reason why I wrote this article several years ago is because one trinitarian flashed these verses in my face in an attempt to prove that trinity existed even in the Old Testament. I find that to be quite hilarious indeed.
There is no question about the Truth!
There is no question that "GOD said to my master" is the most proper translation and meaning to Psalm 110:1 above! Anything else is clear polytheist trinitarian pagans' blasphemy!
My rebuttal to Sam Shamoun's "Examining Psalm 110:1" article.
Islam and the Noble Quran - Questions and Answers.
What is the place of Jesus, Jews and Christians in Islam?
Contradictions and History of Corruption in the Bible.
Prophet Muhammad was foretold by the name in the Bible, in the book of Isaiah and the gospel of John.
What parts of the Bible do Muslims believe are closest to the Truth? and Why?
Also Visit:
John 1:1 "In the beginning was the Word, and the Word was with God, and the Word was God was with authority (same Greek word for satan's rule [2] [3])."
Also visit:
Is Jesus Allah Almighty for creating things in the Noble Quran? And is he better than Prophet Muhammad for being a creator? And is there a contradiction in the Noble Quran regarding idol gods not being able to create and Jesus Christ? See the Books that Allah Almighty gave to certain powerful Beings to enable them to possess certain Powers and to do certain Miracles, including limited Creations.
Yahweh is Baal to the Jews in Isaiah 54:5 and Hosea 2:16. Exposing the Christians' pagan-god Baal lie.
Other important links: [1] [2] [3]
Also:
Jesus had no Divine Will according to the New Testament. How could he be our Creator?
Jesus said he had no Divine Will. Jesus had to seek permission from GOD before performing any Miracle.
What parts of the Bible and Hadiths do Muslims believe are closest to the Truth, and Why? [1] [2]
Note to Muslims:
The Gospel Christ:
So, what was the Gospel of Jesus Christ then, i.e., the Injil of Jesus Christ? Even among Christians, this remains a mystery. But the Didache; a Gospel which existed even before the current Bible-Gospels (or canonized Gospels), contains a great deal of teachings of Jesus Christ. The following points are important to always keep in mind: (1)- No single Scripture, the Didache or any other Scripture, is 100% pure and accurate. There are always forgeries and alterations. This is the same with every single book and gospel. (2)- The Original Teachings of Christ exist in Scriptures that are in the Bible and outside the Bible.
For ample proofs, watch the debate-video above.
See Also:
The "Son of God" Title in the 1 John 2:22
Jesus is Yahweh the Son? See how Christians got this very wrong in the NT, using Jesus' words himself!
Also, is Islam the anti-Christ system according to 1 John 2:22?
Anti-Christ | 1john 2:22-23 | 911 was 100% an Israeli Lie | Boston | 666| Dividing Israel
---

What's new | A-Z | Discuss & Blog | Youtube